Good Luck Spotting All The Hidden References In Camila Cabello's New Music Video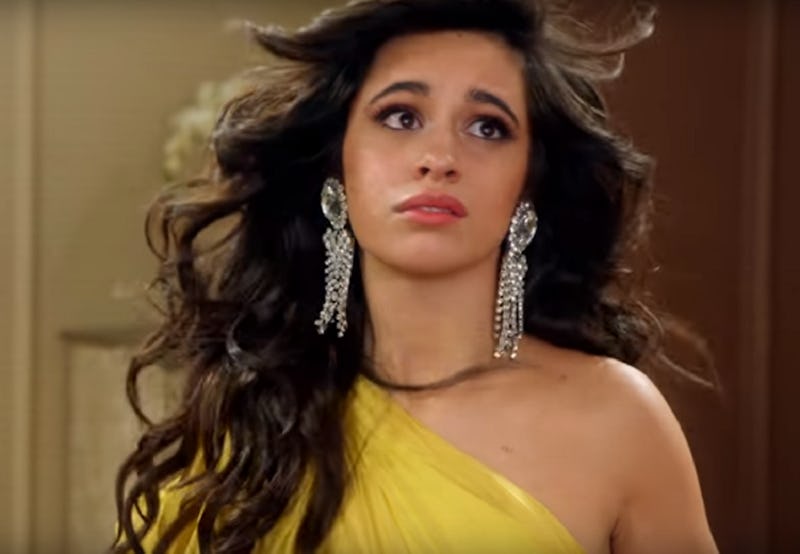 CamilaCabelloVEVO
Prepare to unleash some dramatic sighs and swoon hard, because Camila Cabello's telenovela-inspired "Havana" music video is a stunner. Clocking in at almost seven minutes, the video proudly celebrates Latinx culture through a multilayered storyline that shows off Cabello's wide array of talents. There's a lot that deserves to be appreciated here, and you don't want to miss anything.
One of the most impressive things that's worth mentioning about both the song and the video is that both are such a confident statement from an artist who has only recently gone solo. Cabello left Fifth Harmony in December 2016, and, while her solo career has remained busy since then, "Havana" feels like a bold declaration that she knows exactly who she is, what she's capable of, and what she wants to achieve. Clearly, Cabello isn't playing around here, or willing to waste time feigning modesty. She's showing off exactly how awesome she is with this video, and, let's be honest, fans are happy to see and hear it.
However, the "Havana" music video isn't just focused on Cabello and her talents. It's a loving ode to a lot of culture and ideas that you'll definitely want to be privy to for the next few 100 times that you re-watch the video. So, here's everything you need to know about the "Havana" music video.