You'll Want To Listen To This Carrie Fisher Tribute ASAP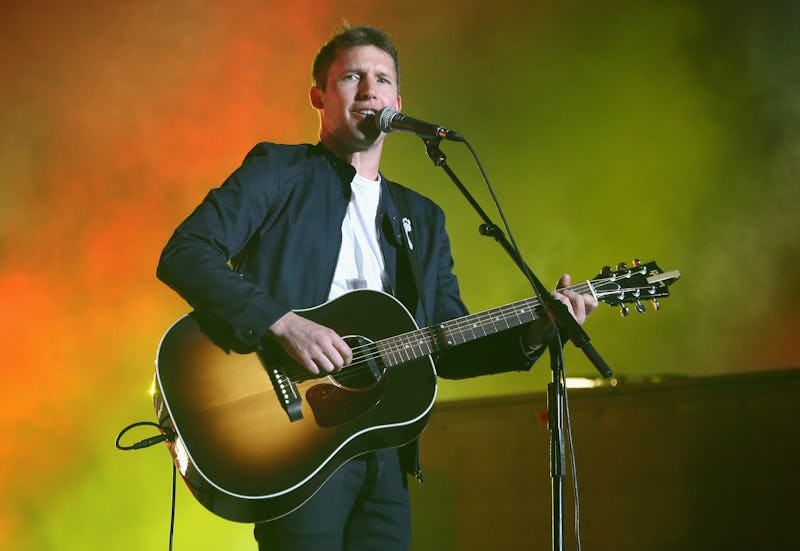 Chris Jackson/Getty Images Entertainment/Getty Images
At the end of the public memorial service for Debbie Reynolds and Carrie Fisher, fans were treated to a moving montage set to an original song by James Blunt. While it doesn't appear to have an official title just yet, everyone is clamoring to know: Can you stream James Blunt's Carrie Fisher tribute song? Sadly, at least for now, the beautiful anthem for Blunt's dear friend, Fisher, is not available to stream or purchase at the time of publication.
Since the song just made its debut, fans are going to have to be patient 'til it appears on iTunes, Apple Music, Spotify, etc. I know it's hard to wait when a song resonates with you immediately, but Blunt is sure to release it in his own time. Until you can buy the stunning ode, you can always rewatch the fitting montage that accompanied the song at the memorial.
Blunt and Fisher had a special friendship that blossomed when he stayed in her home while working on his first album Back to Bedlam. In fact, he was so close to the singer that he made Fisher godmother to his son. All of the grief and love Blunt had for Fisher seemed to come pouring out in his latest song. It is clear, Fisher's friendship meant the world to the singer, and he found the perfect way to express all the joy she brought to his life, as well as the pain of losing her.
One fan shared a portion of the montage on Twitter:
While another uploaded the track to YouTube.
It may take some time before it's streamable. But for now, focus on what a powerful tribute Blunt penned for his friend. Hopefully, you will be able to own the song soon enough, but at least you can bask in how Fisher is still inspiring so much greatness in the world.