James Blunt's Song For Carrie Fisher Will Give You Chills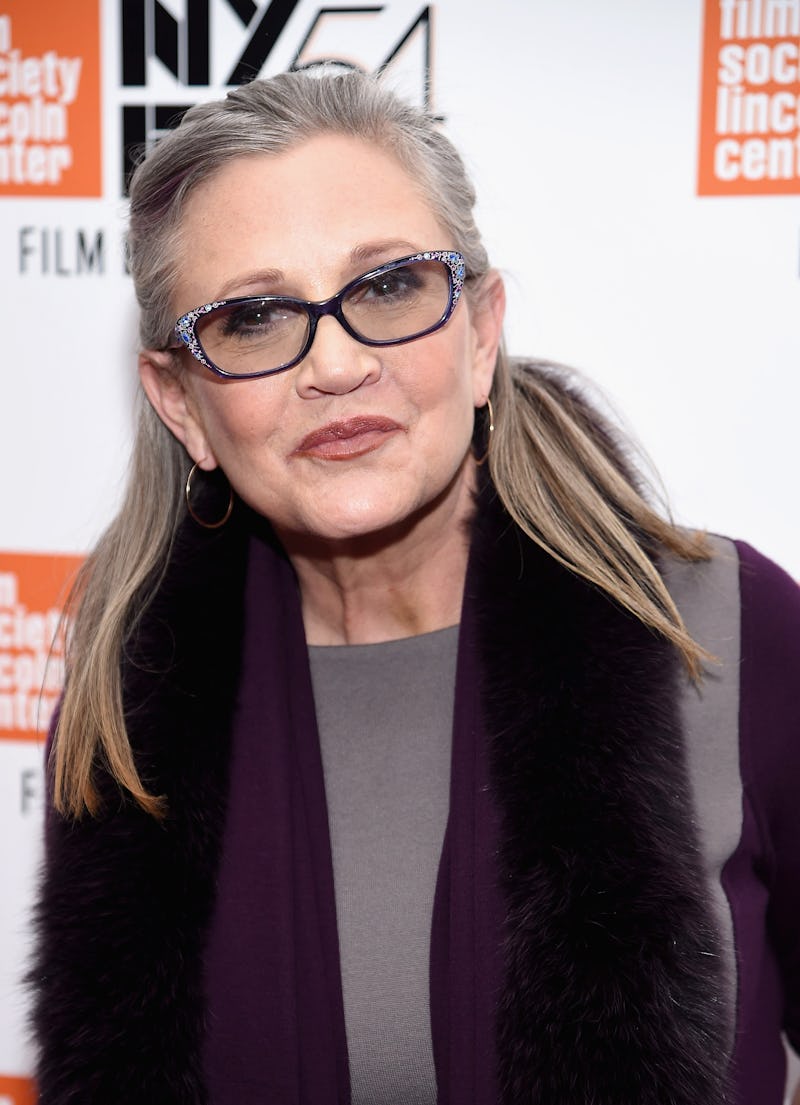 Dimitrios Kambouris/Getty Images Entertainment/Getty Images
While their friendship may seem unexpected, there's no denying James Blunt and Carrie Fisher shared a special bond. It was that bond that inspired Blunt to write a song for Fisher's memorial. Blunt's emotional ode to Fisher made its debut Saturday, March 25, during a photo montage shown at the public memorial service for Fisher and her mother Debbie Reynolds.
With each lyric, Blunt cut straight to the heart of grief and how fleeting life can be. The montage opened with what appeared to be images of Fisher's home, where Blunt stayed with the actor while writing his first album. Over these images, Blunt sang, "You disappeared with no warning signs." Then the refrain hit, and it will absolutely break your heart:
"We live, we breathe
We hope, we bleed
We love, we lose
We die"
The mother-daughter pair passed away just one day apart in December, and the public memorial being held in Los Angeles is a tribute to their amazing lives. Blunt had the opportunity to experience Fisher and Reynolds' relationship firsthand when he stayed with the pair while working on his first album Back to Bedlam. His time spent with Reynolds, and especially Fisher — who was his son's godmother — shines through in the lyrics of the stunning original song he penned in tribute to his dear friends.
Blunt chose not to sing the song live, and instead it played over a montage of photos of the actors. For fans across the world, the lyrics should offer some closure as they say farewell to two women who influenced so many lives. The song is all about saying goodbye. In fact, the song ends, "I'm here to let you know / I'm here to let you go."
While it's unclear when or if the song will be available for download, fans on Twitter were quick to comment on how perfect the track was. One user even uploaded a video of the montage, where you can hear part of the song below:
Todd Fisher, Carrie's brother and Reynolds' son, was among the first to hear Blunt's song and it got his approval. He told Entertainment Tonight,
"The last lyric in the song, it's a beautiful song, is, 'I'm here to let you know. I'm here to let you go.' And it's powerful. The simplicity of his songs is pretty amazing. It's not like it's [got] complicated lyrics but something about how he strings all this together is beautiful."
Blunt's ability to evoke so much emotion with what is a straightforward ode to a woman who touched his life in such an important way is inspiring. He knew Fisher personally, and their friendship shines through every word of his song. Somewhere out there, Fisher is surely giving Blunt a smile of approval for using his talents to give her a goodbye befitting a legend.