Canada Set Up A Pride House At The Olympics For LGBTQ Athletes & It Will Inspire You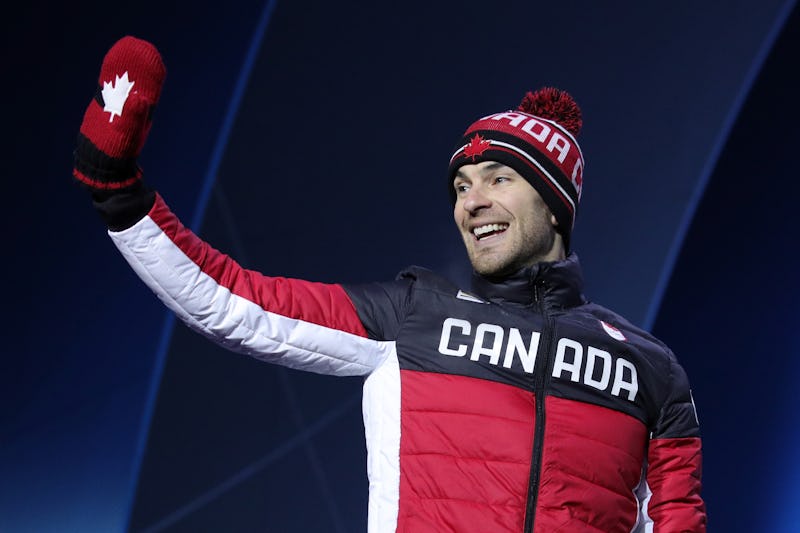 Andreas Rentz/Getty Images Sport/Getty Images
Since the 2010 Vancouver Olympics, there has not been a Pride House at the Winter Games. Despite the inclusion of LGBTQ athletes in London and Rio, the Russian government opposed its creation at the Sochi games. But thanks to Canada, the Olympic Pride House is back in PyeongChang, and the Canadian creators are encouraging Olympians and spectators at the games to "be proud."
South Korea didn't budget money for an LGBTQ safe space, but America's northern neighbors decided they would join forces with Pride House International and a local South Korean LGBTQ NGO to ensure that all athletes would have a welcoming place to meet at the Winter Games — it's the first Pride House in Asia.
Pride Houses, as described by the international organization working to bring equal rights and treatments to the sporting world, are venues "welcoming LGBTIQ+ athletes, fans, and their allies during large-scale international sporting events." Modeled after the traditional Olympic hospitality house, "they are welcoming places to view the competitions, experience the event with others, learn about LGBTIQ+ sport and homophobia in sport, and build a relationship with mainstream sport."
But this year, the Pride House is not only similar to a traditional Olympic hospitality house, it is located inside one.
Canada's Olympic house is doubling as the Pride House. At the entrance is a message explaining that all are welcome:
Within these walls where those with Olympics hearts come to gather, you are welcomed, accepted and respected. This is your house no matter who you are or where you come from. You are at home, regardless of your sex, sexual orientation, race, marital or family status, gender identity or expression, sex characteristics, creed, age, colour, disability, political or religious belief.
That sentiment echoes the statement put out by the Canadian Olympic Committee's CEO and Secretary General Chris Overholt when he announced the hosting of Pride House.
"The COC stands behind its commitment of inclusion and diversity in the global sport landscape," said Overholt in his statement.
We recognize that diversity is our greatest strength. Inclusion is the very foundation of what makes the heart of Team Canada. By hosting Pride House in our Canada Olympic House, we are extending our warmest welcome to all from every corner of the world to celebrate "Be Olympic." Team Canada is proud to embrace its diversity at Canada House, which includes a sign at the front door, welcoming all and knows that as a team, we are stronger when we celebrate our differences.
Canada has yet another reason to be proud at these Olympics — Winnipeg-born pairs figure skater Eric Radford is the first out gay man to win a gold medal at a Winter Olympics ever. On Sunday, he took home gold as part of the team figure skating event — and he's already visited the Pride House with his fiancée.
Radford has also posed for photos with fellow skater Adam Rippon, the LGBTQ American that has been capturing headlines in the United States for his outspoken stance on gay rights. Rippon has criticized Vice President Mike Pence for past homophobic comments and actions, declaring that he would boycott any forthcoming White House event for Olympians.
Radford posted a photo with Rippon on Instagram, writing, "So proud to be wearing these medals and showing the world what we can do!" He added the hashtags "#outatheltes" and "#represent" with the rainbow flag.
Rippon took home a bronze medal at the same team event on Sunday. He has been unequivocal in his view that Olympians are role models who must stand up for the rights of all.
"Athletes are given a really special platform. It's our duty, as athletes, to be role models. I won't go to the White House," Rippon told BBC News in January, adding on Sunday that he would try to do something positive for his community instead.
Rippon and Radford both have shown their capacity to be positive role models at the games. But when it comes to countries taking the lead on LGBTQ rights, that clearly goes to Canada.