This Is Carrie Fisher's Most Unappreciated Role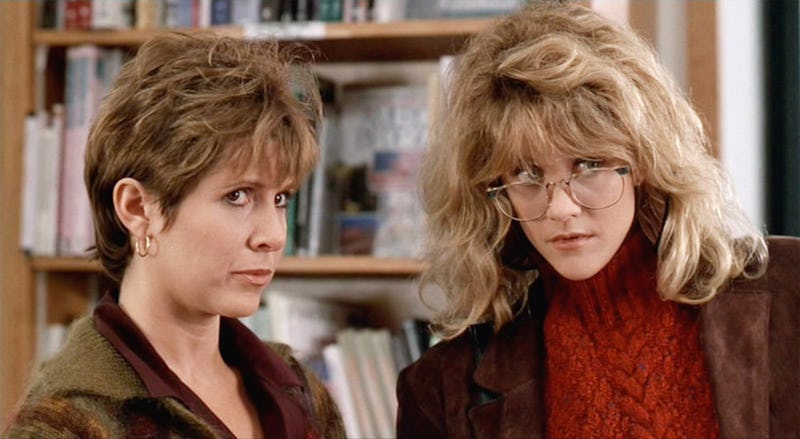 MGM
Carrie Fisher's career in Hollywood was nothing short of iconic. Though she was most well-known for her role as Princess Leia Organa in the Star Wars films, the actress also shined in a number of other projects throughout her life — and to overlook all the other roles she held in both film and TV would be undermining her accomplishments. Especially her part in When Harry Met Sally, which is without a doubt Carrie Fisher's most unappreciated role.
If you aren't familiar, When Harry Met Sally was a hit movie that released in 1989, starring Meg Ryan and Billy Crystal. Fisher played one of Sally's best friends in the movie, Marie, and without her, I have no doubt that the film would have been nearly as good as it ended up being. To sum things up, Marie is seriously looking for a man and expresses this to Sally. So, Sally and Harry — both just friends at the time — decide to hook each other up with their friends, aka Marie with Harry, and Harry's friend Jesse with Sally. Seems like a great plan… until sparks fly between Marie and Jesse, and they run off together at the end of the night.
It takes an incredible actor to still manage to steal the show when they're not in the spotlight, and Fisher made it look easy. The role of Marie wasn't a huge one, but Fisher made it one of the most memorable parts of When Harry Met Sally, even more so than any scenes involving Harry or Sally.
Certainly, her roles in the Star Wars series are important pieces of pop culture, but to only remember Fisher's role as Princess Leia would be, as Albus Dumbledore would say, "an insult to her memory." So now, between marathoning Star Wars to pay tribute to the iconic actress, why not watch When Harry Met Sally, and remember even the actress' most underrated role.