You Need To See Céline's BBMAs Performance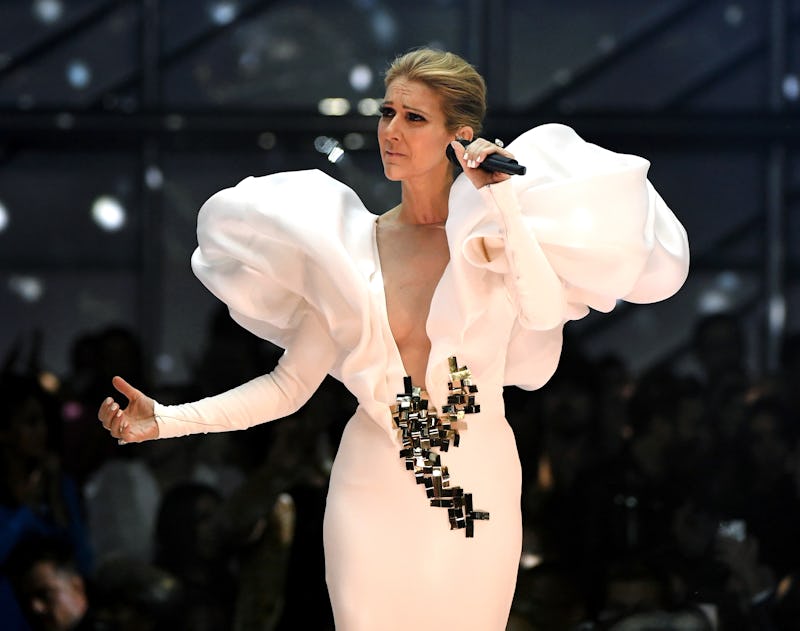 Ethan Miller/Getty Images Entertainment/Getty Images
If you're one of those people who still watches (and cries at) Titanic on a regular basis like me, you're going to love this. In celebration of the movie's 20-year anniversary, Céline Dion performed "My Heart Will Go On" at the 2017 Billboard Music Awards, and it was just as magical a throwback as I imagined it would be. It's been a long time since the song was topping the charts, but that doesn't mean that Dion didn't hit every note just as flawlessly as she always has. It was basically 1997 all over again.
Her performance was simple but elegant, with Dion taking the stage in a white gown that had sleeves that rivaled the size of the actual Titanic. She belted out what has now become a classic movie song, and suddenly, I wanted to cry just thinking about how Leonardo DiCaprio had to die for no reason, because there was totally enough room on that door for them both, and I wasn't the only one. Even the show's co-host, Vanessa Hudgens, was brought to tears by Dion's voice, because duh — it's Céline Dion.
And as usual, she sounded amazing, singing to a completely silent room. Just as I was thinking, "This performance could totally use some Titanic clips playing on a screen in the background," that's exactly what happened, which made me want to cry all over again.
Jack and Rose's love story was so beautiful, and this was just another reminder that Dion was the perfect artist to sing their theme song. Sigh. I am always ready for an epic Dion performance, Titanic-related or not, and she knocked this one out of the park. Fingers crossed there's plenty more to come from this legend.