Chrissy Metz's 'This Is Us' Story Is Inspiring AF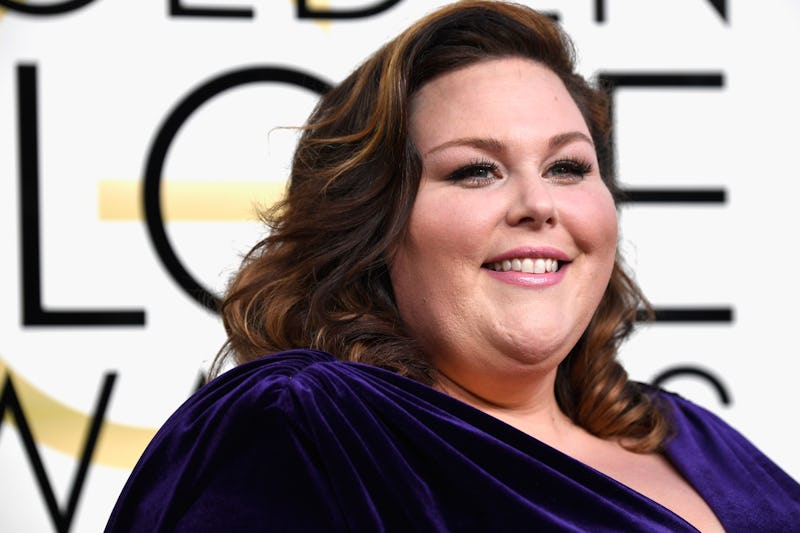 Frazer Harrison/Getty Images Entertainment/Getty Images
If you've been paying attention to television, you've probably heard of This Is Us, the tear-jerking family dramedy that's been raking in buzz since it unveiled its trailer last May. For much of the cast, it's marked a new career high, but for one actor, it was a saving grace. In a recent interview with Glamour, Chrissy Metz revealed she had 81 cents in her bank account when she booked the show. "I could cry right now just thinking about it," she told the magazine.
Metz said that her This Is Us role came after a long road of hardships, but that she'd always remained hopeful. "After high school I really wanted to act, but I didn't even know how to begin," she continued. "I didn't know anybody with connections, I didn't come from money, I didn't go to Juilliard. But I never was afraid of the odds, even though they were seriously stacked against me."
You have to admit, that takes guts. Breaking into a cutthroat industry is difficult enough on its own, let alone if you're doing it without much help. But from the sounds of it, she came from a line of strong, independent women. So when she knew what she wanted, she went for it.
According to Glamour, Metz had grown up in Florida with a single mother who often went without dinner in order to feed her kids. Eventually, she re-married, and Metz got a step-dad and two half-sisters, but money was still tight. Later, when accompanying her sister to a modeling gig, she met a woman who said she'd introduce her to talent agents in Los Angeles, and off to the West Coast she went.
After a few rough years, she landed a part on on American Horror Story thinking it was her chance. It didn't prove to be the springboard she'd hoped for, but she still didn't give up, because she's Chrissy Metz, and damn if she was going to let another little bump get her down. She had to worry about the lights getting shut off when she was still a kid. This was nothing. As she told Glamour,
"I almost moved back to Florida, but my mom said, 'You can either be miserable here and not pursue your dreams, or you can be miserable in L.A. and at least pursue what you want... So I stayed. I kept auditioning, with no savings and no money, credit card debt gaining interest. I went on unemployment. I bought ramen noodles at dollar stores. I never had to — God forbid — live on the streets; I moved in with a roommate who told me, 'Stay with me until you can afford rent. Don't give up.' People who supported me were like, 'If you don't have money for food, I'll cook you dinner. You don't have money for acting class? Let's get together and read lines.'"
Luckily, she had an amazing support system, but her will to succeed speaks volumes. Metz has been open about what it's like to be plus-size in Hollywood, but she never let unrealistic societal standards dissuade her from pursuing her dreams. "I don't find my identity in my weight, I'm so much more than the weight that I carry on my body. I don't really care what people say, if it's plus-size or even if it's fat or she's a BBW (big beautiful woman)," she told Glamour in an earlier interview. "It's really how you choose to perceive it, just like life. Whatever throws us, it's how we react to it."
Against everyone that told her she couldn't, Metz did, and it shows she's one hell of a woman. So to anyone out there feeling lost or hopeless or weak, keep at it. Metz's time came, and so will yours.