John Legend & Chrissy Teigen Rule The Red Carpet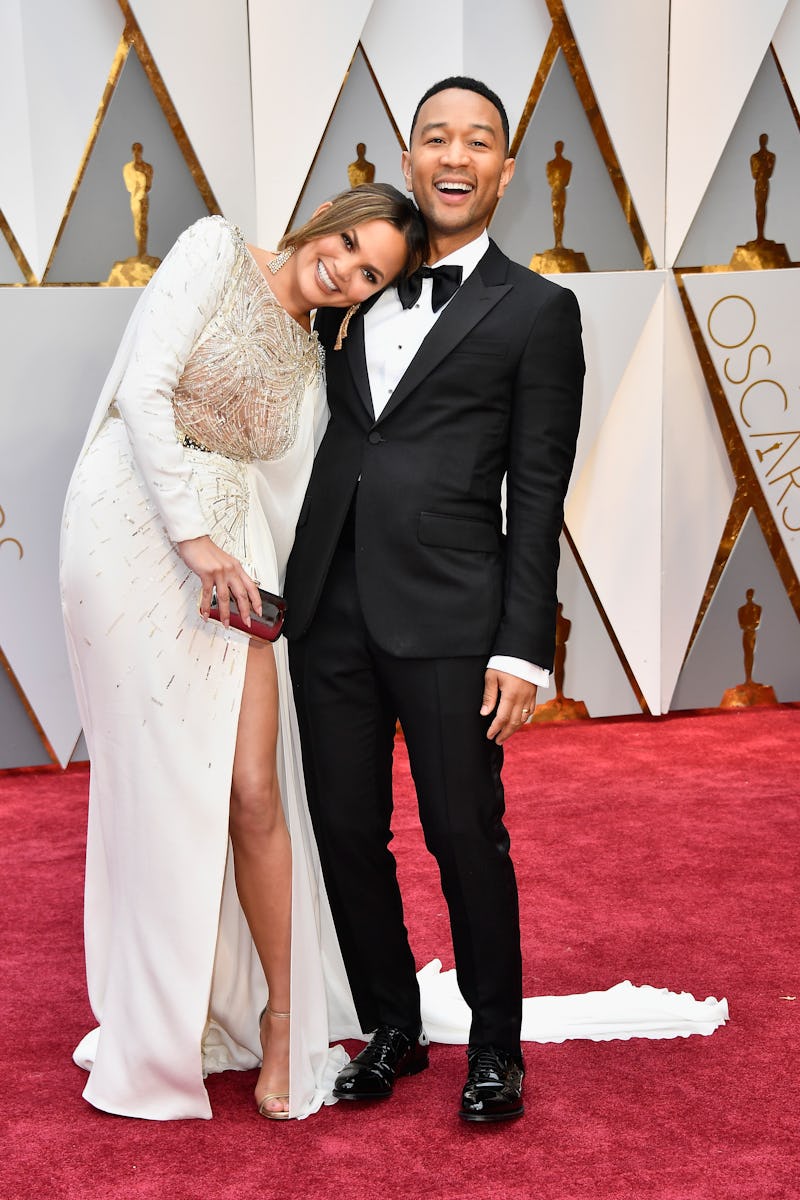 Frazer Harrison/Getty Images Entertainment/Getty Images
Just in case you need another reason to love them, Chrissy Teigen and John Legend sweetly looked at each other on the Oscars carpet, further solidifying their status as relationship goals. I know that phrase gets thrown around a lot, but, sometimes, there's no better way to sum it up. The support these two have for one another is palpable; even viewers at home can feel it. There's a reason they're one of Hollywood's most popular pairs.
Sure, Teigen and Legend are doing standard red carpet tasks, like conducting interviews and posing for photos. But, in a way, they act as if they're the only two there, because they're that much in love. The only thing that would make the moment better would be if their daughter Luna joined them, but I'd have to guess that it'd be too overwhelming for a 10-month-old child.
During their convo with Ryan Seacrest, Legend adorably complimented his wife's Oscars look, even calling her a "goddess." Meanwhile, Teigen talked about how Legend is nervous about performing at the ceremony. But, at the same time, I'd imagine she's helping him ease those nerves, simply by standing by his side.
Watch the video below and try not to melt from the cuteness — I dare you. It's nearly impossible.
If Hollywood was high school, and there was a Prom King and Queen of award shows, Teigen and Legend would take the title. Hands down. Someone should get them some sashes and crowns for the heck of it.
All of these photos show that they're ruling the red carpet. And it's hard not to smile at the bottom left photo, where he's helping her with her train. Those laughs and their poses are everything.
And, fine, here's one more that really captures their magic:
So I'll go ahead and reiterate the obvious: Teigen and Legend are relationship goals forever.