Chrissy Teigen Responds To The Explosions At Ariana Grande's Concert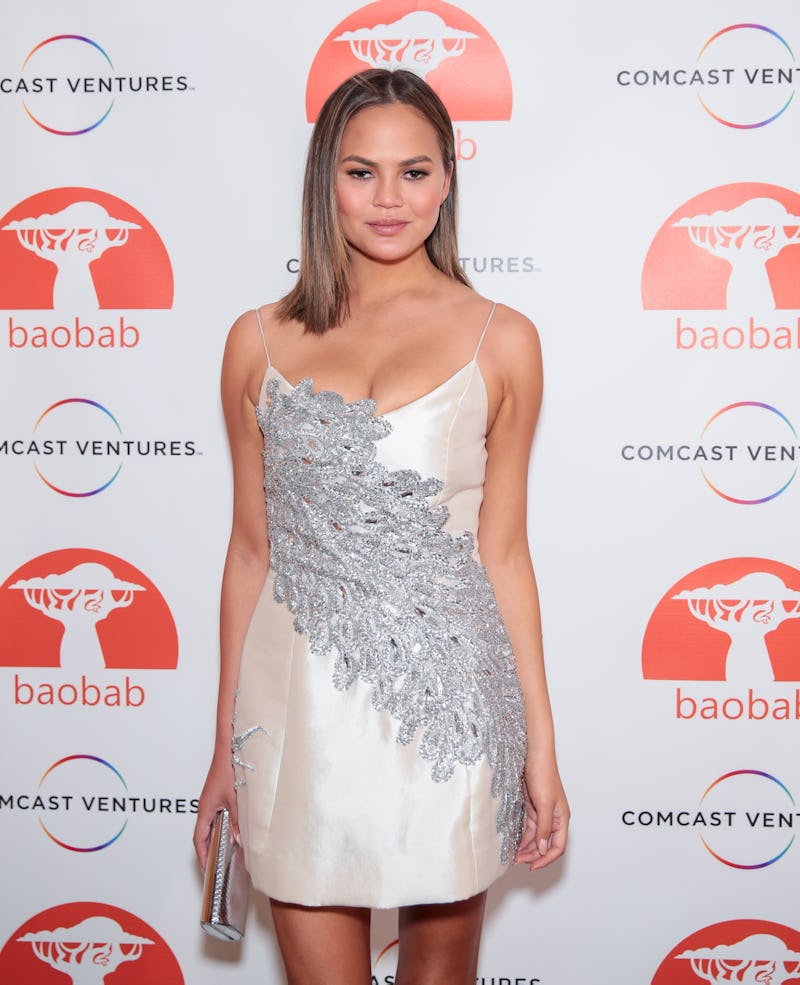 CJ Rivera/Getty Images Entertainment/Getty Images
After the horrifying news broke that explosions broke out outside an Ariana Grande concert in Manchester, England, celebrities were quick to respond to the tragedy. Chrissy Teigen responded to the explosions with a simple tweet, but she summed up what many people were feeling. The model quoted a tweet from Guardian reporter Katharine Viner, which reported that police confirmed fatalities at the site of explosions outside the concert. Teigen wrote: "There are no words. This world."
Teigen was just one of several celebrities who responded to the incident, which shook Grande fans and caused an outpouring of support on Twitter — the hashtags #PrayForAriana and #PrayForManchester both started trending.
At this point, police have confirmed that 19 people have been killed in the suspected terror attack, and a further 50 people were injured. Multiple people told reporters at the scene that they heard explosions and felt the building shake. Considering Manchester Arena, where the concert was held, seats 21,000 people, the fact that people could feel the explosions is horrifying.
Teigen is one of today's most prolific celebrity tweeters, and she used her platform of 5.6 million followers to not only share the news about the attack but retweet a post about how parents could find their missing children at a Manchester Holiday Inn.
Teigen's words echoed what many people felt about the attack.
She also posted a second tweet about the attack, which has been retweeted over 3,000 times.