Chrissy Teigen Shared A Photo Of Her Stretch Marks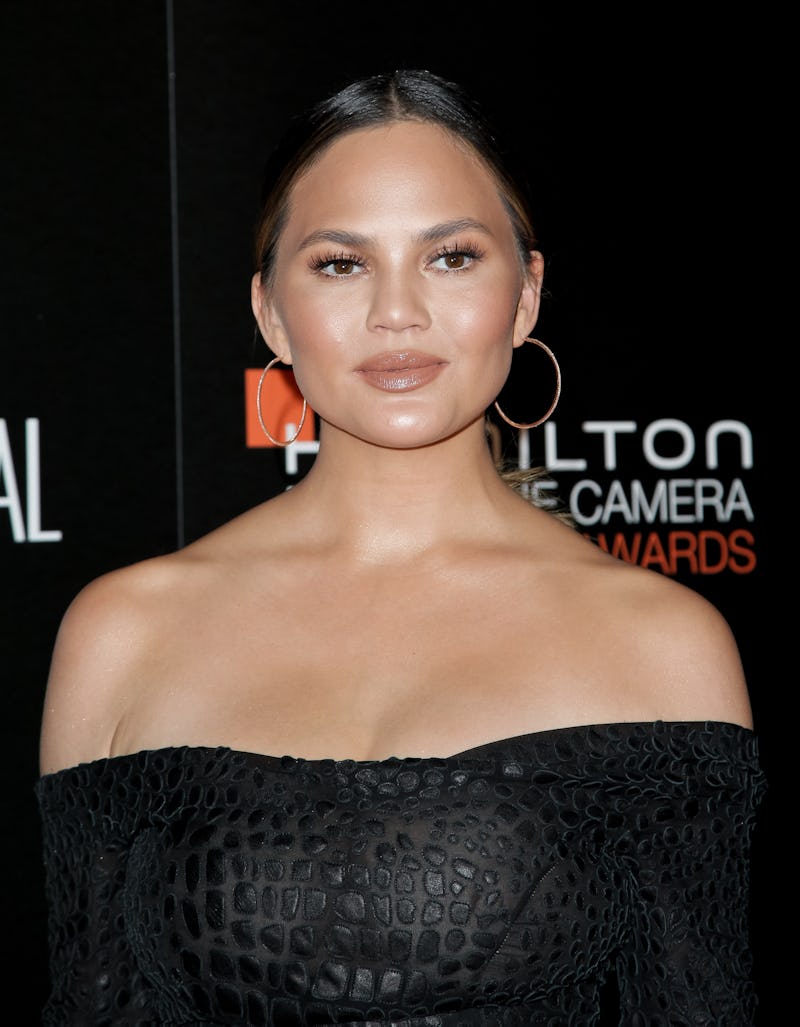 Tibrina Hobson/Getty Images Entertainment/Getty Images
On Jan. 19 Chrissy Teigen posted a photo of her stretch marks on Twitter, something that the model has done before. If you follow her, then you already know she posts this real life sh*t all the time. And, of course, everyone loves it.
Her pic, which showed some stretch marks on her inner thigh, was captioned with a simple "Whatevs." It prompted a slough of responses from fans — most of which were adorably positive. Commenters thanked Teigen for her realness, and others said the photo was just what they needed to see. Some of her followers even shared photos of their own stretch marks, in a sort of a girl-me-too display of solidarity.
Others took a while to catch on to what, exactly, they were looking at. And if you take a look at the pic (see below) it does take a hot minute to decipher.
Teigen followed up a few hours later with a new tweet saying, "I do not post stretchies for the praise. I post it because the wine also I like the pattern and they're so soft." Her fans were quick to agree, commenting about their own stretch marks and thanking her, yet again, for sharing.
Her fans loved the realness of it all.
And others appreciated her openness.
Some moms promised to share the photo with their daughters. (So sweet.)
And other commenters swore this was just the pic they needed to see.
The comments truly were some of the nicest, and most supportive.
A pretty nice reaction, if you ask me.