This New Site Should Be The First Place You Look For Cool Plus Size Clothes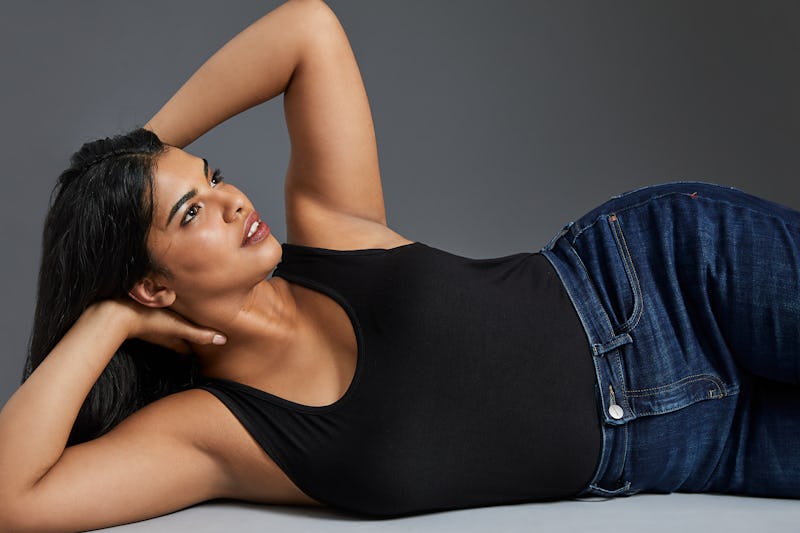 CoEdition
There are plenty of online, multi-brand retail destinations for straight sizes — Revolve, ShopBop, and Intermix, to name a few. However, these sites tend to have limited to no offerings in plus, which can be frustrating to a market that primarily shops online. That considered, the launch of CoEdition on March 20 feels like a win for plus size fashion consumers. CoEdition will curate contemporary plus size fashion across various categories, including activewear, swim, accessories, and footwear — all in sizes 10-26.
"CoEdition is the first contemporary multi-brand site that puts women size 10 and above front and center, which has never been done before," says CoEdition Co-Founder & Chief Merchant Brooke Cundiff. "The average woman in the US is a size 14 and these women have traditionally been underserved in the retail industry, so we're thrilled to become the single style destination for them by bringing together all the brands she'll love in one place."
Cundiff was formerly the fashion director and head of brand acquisition at Gilt, a popular online fashion and lifestyle shopping destination. Together with Gilt Groupe founder Kevin Ryan, former Gilt technology head Kent Helbig, and former Gilt Chief Merchandising Officer Keith George, CoEdition launched on March 20 with over 1,000 items from 20 different brands, including offerings from Stuart Weitzman, Rachel Roy, Tahari ASL, and more. Also included on the site are beloved plus size brands like City Chic, Cosabella, Hips and Curves, and All67.
"We'll be adding new inventory and brands to the site on a daily basis, and we expect to have 5,000 items on the site within 2-3 months," Cundiff says. "In 2018, we also plan to grow to more than 150 brands across all categories."
According to Cundiff, almost all the pieces on the site go up to a size 24 or 26. Pushing the range beyond a size 20 or 22 was an intentional move on behalf of the founders to cater to as many women as possible.
"We have a mission to breakdown the barriers for women sizes 10 and above in fashion world, as well as transform the industry as a whole," Cundiff says. "[The plus size customer] deserves to have as many stylish fashion options as everyone else."
The site focuses on curating contemporary pieces, which means the average price point per item comes in at $150. While some pieces on the site are definitely an investment, having the option to make bigger budget choices is something the plus market lacks. A site like CoEdition represents a shift in the industry to give plus consumers more options at all price points. Shoppers can browse anything from a fancy cocktail dress, to a perfectly-made leather jacket, to seriously sexy lingerie.
One particularly interesting and potentially beneficial element of CoEdition's new site is its upfront engagement with its shoppers. Instead of relying on their social media account, CoEdition has tools built into the site for customers to use. By spotlighting user-generated content and reviews, the site founders hope to build a community of shoppers who share information about what they've purchased, style tips, and honest feedback about what they like and don't like. There's also a "Find My Fit" on each product page so customers of different sizes have an easier time shopping online for the perfect fit.
"We want our customers to not only look at CoEdition as their shopping destination," Cundiff says, "But also as a community of like-minded stylish shoppers who share feedback and fashion tips. We hope they will feel inspired by the brands we offer and the editorial featured on the site."
CoEdition currently offers free shipping on all purchase, and will be adding international shipping as an option in Spring 2018.