Cole Haan's New Collection Has Everything You Need To Stay Stylish This Fall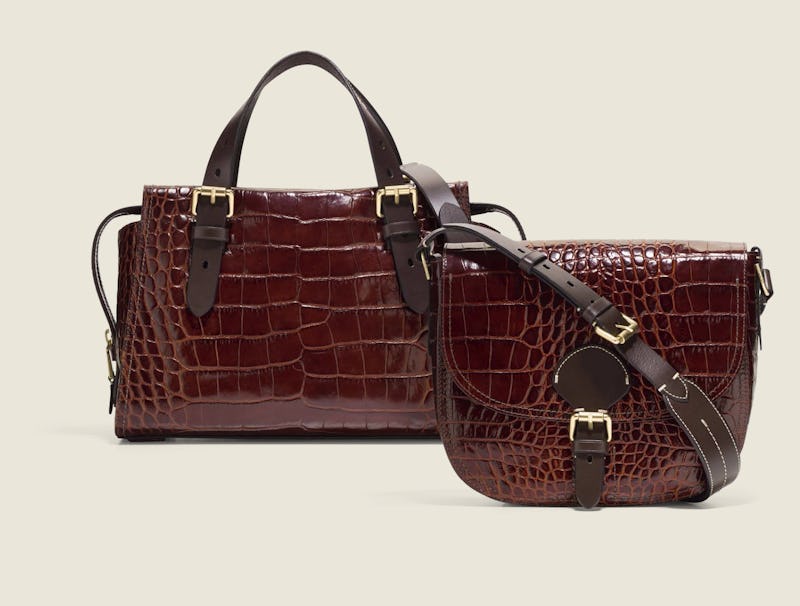 Cole Haan
For a majority of the world, January marks the beginning of the new year — that's when resolutions are made and people start fresh. For the fashion world, though, it's in the fall. Cole Haan's fall collection is like the perfect start to a new year during fashion's most beloved time.
With September practically at your fingertips, it's time to get serious about your fall fashion transition. Sure, you can keep some skirts and tees in your wardrobe, but you've got to make room for coats, boots, vests, and a favorite of everyone's: chunky sweaters.
Cole Haan's fall collection features everything you could possibly need for the summer-to-fall adjustment, from shoes to accessories. And they all come in the most beautiful, rich hues. If fall is your time to reinvent your professional style, then Cole Haan is your go-to brand.
Chelsea boots, classic belts, and low-heeled shoes all make an appearance in this collection. But don't be fooled — sure, these items are professional in nature, but then can be played up for more casual events, too. Made with Italian leathers, beautiful velvet, and metallic accents, the line's luxurious items come with an affordable and fair price tag.
Collection Block Heel Loafer, $440, Cole Haan
How gorgeous are these?
Collection Ballet Flat, $360, Cole Haan
Practical flats are the perfect item for fall.
Blue Wrap Coat, $420, Macy's
Such a beautiful blue coat.
Genevieve Weave Large Continental Wallet, $250, Cole Haan
Don't forget their super-stylish wallets.
Garden at Midnight Pave Cocktail Ring, $98, Cole Haan | Garden at Midnight Stone Line Bracelet, $118, Cole Haan | Garden at Midnight Linear Drop Earrings, $48, Cole Haan
And gorgeous jewels.
Haircalf Gloves, $160, Cole Haan
Gloves to warm you up.
Grand Tour Oxford Sneakers, $150, Macy's
Loafers that are both stylish and functional.
Collection Marli Clutch, $350, Cole Haan
The perfect print for fall.
Marli Mini Satchel, $360, Cole Haan
A boss handbag.
With this new collection, Cole Haan is basically informing fashion lovers that yes, style and comfort can exist together — you can "really have it all," according to the brand. Polished, yet playful, this collection understands that the modern woman wants and needs long-lasting, classic items.
You can shop all of these items at colehaan.com.