11 Expert Tips To Keep Arguments With Your Partner From Turning Toxic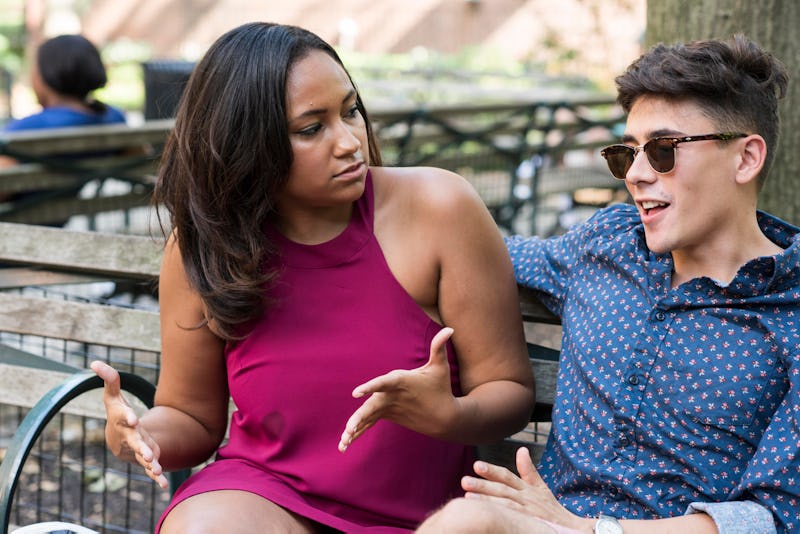 BDG Media, Inc.
Even if emotions are running high, or you're both feeling frustrated, it's still possible to keep an argument with your partner from turning toxic by slowing down, listening, and avoiding placing blame — among other things. There are many expert tips that can keep arguments healthy for couples. But first and foremost, it can help to remember that arguments aren't inherently bad.
"In fact, arguments are essential to a healthy relationship," Cathy Garner, The Relationship Expert, tells Bustle. "That's because arguments bring out those real values, our real beliefs, those deepest truths within us and unless we share them with our partners [...] we never get that deep level of intimacy and connection."
It can help to shed the idea that healthy couples never argue, because that's simply not true. It's good to have debates, to speak your minds, and to occasionally bicker or argue. And yes, it's possible to do it all without it going downhill. "Arguments are inevitable in healthy and unhealthy relationships; it's how we deal with them that makes the difference," Garner says. By following a few expert tips, like the ones below, you and your partner might be able to argue in a more productive way.