If You Do These 7 Things With Your Partner, You're More Likely To Stay Deeply In Love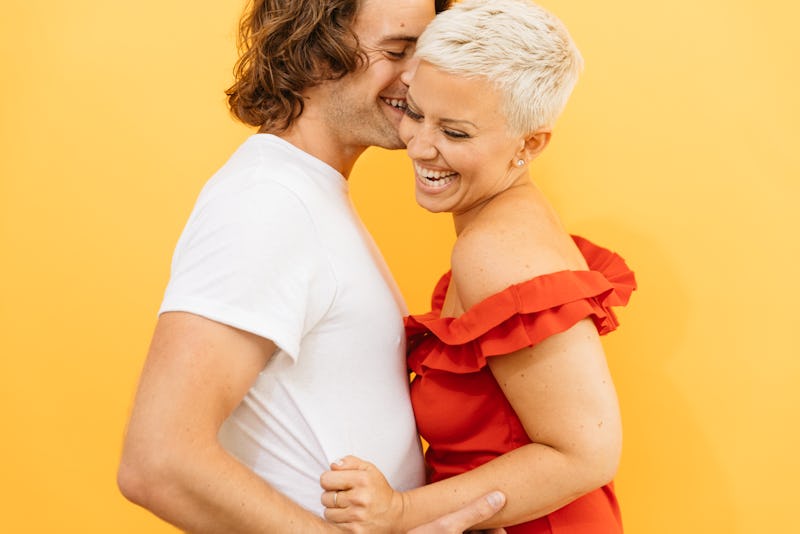 Ashley Batz/Bustle
Falling in love with someone is the easy part. You're naturally more excited about being with someone when things are shiny and new. But when the honeymoon period fades and you've settled into a more comfortable state, that's where the challenge arises. How can you stay deeply in love with someone for so long? According to experts, it's definitely doable.
"Relationships can last a lifetime when each person is willing to go through the muck to get there," relationship coach, Jenna Ponaman, CPC, ELI-MP, tells Bustle. That means they're willing to work through the hardships, the boredom, and whatever else comes their way in order to create a relationship that's long-lasting.
It may not always be perfect and it may not come easily, but those couples know that. According to Ponaman, couples who manage to stay deeply in love for a long time do certain things more often than those who don't. For instance, they're good at taking care of themselves as well as their partner. They also know how to set healthy boundaries for each other and the people in their lives. "They're mindful to keep boundaries that support the relationship and do not allow interference from external sources," she says.
But that's not all. So here are some things couples who stay deeply in love do more often than couples whose feelings eventually fade, according to experts.