'Crazy Rich Asians' Didn't Get A Single Oscar Nom & It's A Huge Disappointment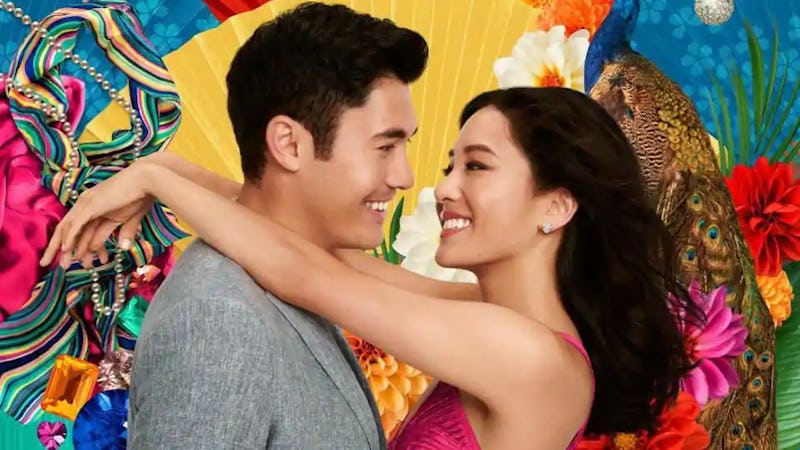 Warner Bros.
It's been a pretty great awards season for the cast of Crazy Rich Asians so far. From winning a Critics' Choice Award to being nominated at the Golden Globes, the breakout hit movie has had a constant positive buzz about it since it premiered back in August. But after the announcement of the Academy Awards nominations on Jan. 22, the Crazy Rich Asians Oscars snub has many fans extremely disappointed.
The nominations for the 91st Academy Awards were announced on Tuesday and included many acclaimed films, like A Star Is Born, Roma, and Black Panther. However, Crazy Rich Asians was nowhere to be seen on the list at all. As mentioned before, the film has received plenty of noms from other shows, like Best Actress in a Comedy and Best Comedy at the Critic's Choice Awards, the latter of which it won. It also was nominated for those same categories at the Golden Globes. But the Oscars? Nothing.
Being a comedy rather than a drama, the movie might have had less of a chance at getting a Best Picture or Best Actress nomination at the Oscars, but the fact that it received nothing has left viewers more than a little rattled.
Of those other nominations it could have gotten, Best Costume Design and Production Design were expected by many pundits (did you see that wedding and subsequent reception scene?). Many people also predicted that Michelle Yeoh — who played Eleanor Sung-Young, Nick's powerful mother — would receive a nom for Best Supporting Actress.
It's a real shame that Crazy Rich Asians didn't earn Oscar nominations, considering what a great, well-received movie it was. The film had a great theatrical run and was a huge win for Asian representation on-screen due to it featuring the first all-Asian cast in 25 years. That kind of milestone was long overdue, and it just adds to the disappointment that CRA wasn't recognized by the Oscars for its achievements.
It's especially frustrating when realizing which other films were nominated. Green Book, for instance, has received a ton of backlash for what some viewers consider a white savior complex and some allegedly incorrect details about its Black lead character, as well as a controversial director. Still, it managed to get nominated for five Oscars. It says a lot that Crazy Rich Asians, which employed numerous Asian filmmakers and cast members to tell an authentic, representative story, is out of Oscar contention while a movie like Green Book made it in.
There is some good news on the horizon, though — CRA's upcoming sequel. The follow-up film was announced just a week after Crazy Rich Asians premiered, and a sequel only makes sense, considering the first movie's success and the fact that there are three books in the CRA series. According to director Jon M. Chu, however, the sequel will depart from the second book in the series. "I think it won't just be China Rich Girlfriend," Chu said in an interview with Deadline. "I think there are things that we left out of Crazy Rich Asians that we would love to explore as well. We have such a deep bench of characters ... and I didn't get to use a lot of them in Crazy Rich Asians."
That's exciting news, and it makes CRA's snubs a little bit easier to swallow. Still, it's hard not to be upset that the beloved movie — one of the best rom-coms in decades — didn't get the recognition it clearly deserved.