Darren Criss Lands A Killer Role On 'Versace: ACS'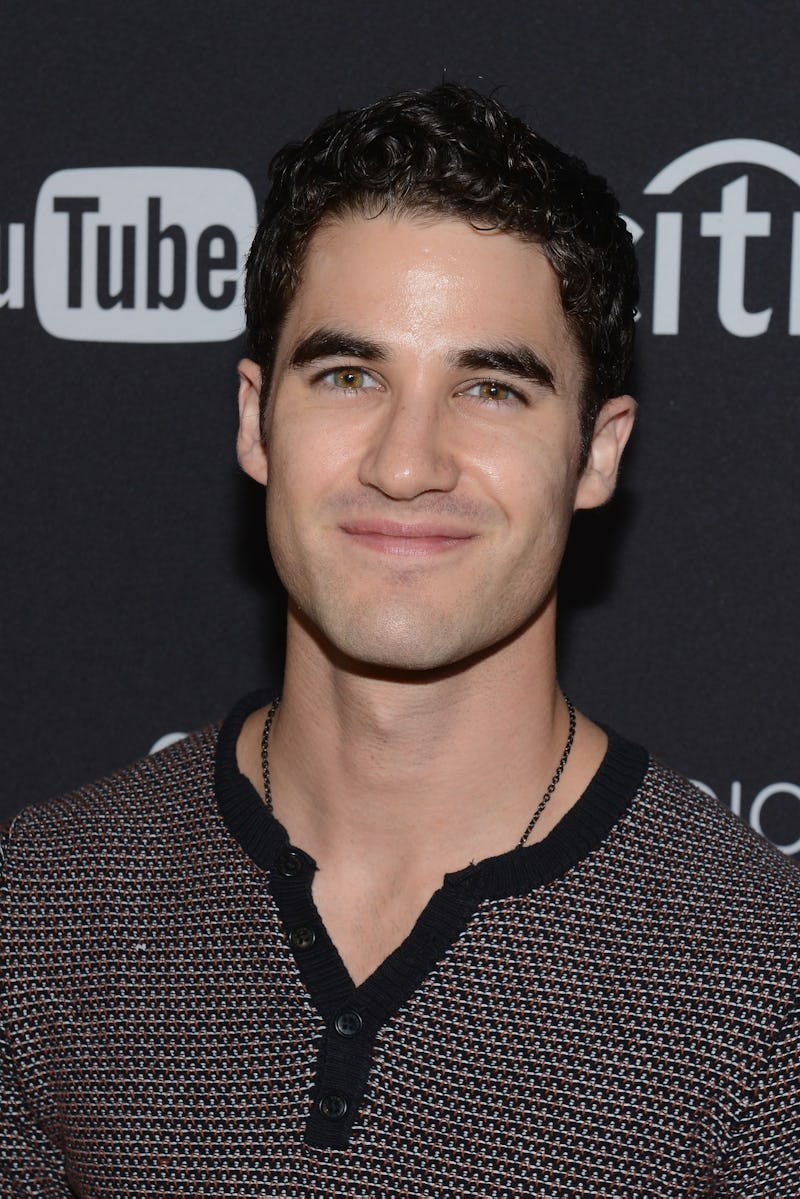 Noam Galai/Getty Images Entertainment/Getty Images
It's a crime against fashion. No, literally: Season 3 of Ryan Murphy's anthology series American Crime Story will be about an actual crime against fashion, retelling the murder of designer Gianni Versace. And if that doesn't sound intriguing enough, then consider that Darren Criss has joined Versace: American Crime Story in a key role, according to TVLine. The Glee alum will be portraying the real-life figure Andrew Cunanan, who figures into the Versace saga in a rather crucial way. But who is Andrew Cunanan, exactly?
Criss' casting makes a lot of sense when you consider how much he and Cunanan have in common: they were both born to one Filipino parent and one parent of European descent, they were both raised in California, and 30-year-old Criss is around the same age as Cunanan, who was 27 when he died. But that's pretty much where the similarities end. You see, Cunanan is the serial killer who murdered Versace, culminating a killing spree that spanned from Minneapolis to Chicago to New Jersey to Miami Beach, claiming five lives in total.
To this day, his motives for the murders remain a mystery; although speculation swirled at the time over the fact that both he and his famous victim were gay men, it is now generally accepted that Cunanan he suffered from antisocial personality disorder, resulting in a general lack of empathy. He landed on the FBI's 10 Most Wanted list after committing his third murder, but that didn't stop him from shooting Versace on the steps of his own home in broad daylight on the morning of July 15, 1997. Cunanan managed to evade apprehension after that killing, and his reign of terror only stopped when he took his own life eight days later.
Even though Criss bears a striking physical resemblance to Cunanan and has worked with ACS creator Ryan Murphy before (on both Glee and American Horror Story), this role still feels like something of a departure for the actor best known as the lovable teen singer Blaine Anderson. Even his upcoming villainous role on the Flash/Supergirl crossover — on which he'll play the evil Music Meister — bears more in common with his Glee days than with the real-life serial killer he'll portray on ACS.
It'll be great to see Criss stretch his capabilities and shed his image as the bow-tied Warbler. And he'll be in good company: Venezuelan actor Édgar Ramírez (Joy, The Girl On The Train) will co-star in Versace as the iconic Italian fashion designer himself. Unfortunately, audiences will have to wait a bit longer to see Criss in the role; although TVLine reports that production on Versace is expected to wrap before production on Katrina: American Crime Story, it is still expected to air as the anthology series' third season sometime in 2018, after Katrina.
Meanwhile, that gives you plenty of time to rewatch your favorite episodes of Glee, reimagining Blaine Anderson as a secret serial killer. (Trust me, it makes his character way more interesting.)