This Dating Site Is Making It Even Easier To Snag A British Prince Charming Right Now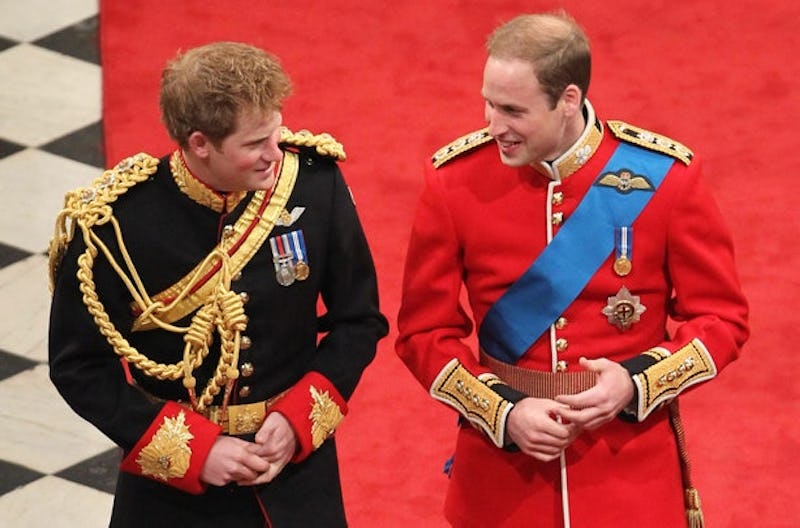 WPA Pool/Getty Images Entertainment/Getty Images
If you're looking to get your own version of the royal wedding, there may be hope for you to nab your own Prince Charming. In yet further proof that a dating website exists for every single niche you can possibly think of, DateBritishGuys.com, the leading international dating website for British men and American women, has announced a major update just in time for the Royal Wedding. That's right, there's a dating site for American women to meet British men. And now, DateBritishGuys.com has launched a totally new website with a mobile-first design and faster interface.
"The changes of the size we have made are so big for us, that this began over a year ago before we even knew the Royal Wedding was happening," Ben Elman, Ph.D and CEO of Love Becca LLC, which owns DateBritishGuys.com, tells Bustle. "As soon as we found out about Meghan and Harry we agreed to speed up the process and push to launch before the wedding. These historic moments are when most people will think about a transatlantic relationship and so we wanted to be there and provide the best platform we could for our members."
If you're just dying to get a British accent coming your way, you can now try a three-day trial of premium membership for just $1. The site says they've updated a lot more features to create a better user experience.
Why British Men?
As an American who has lived in England for almost a decade, I definitely get the Anglophilia, but I was surprised to hear that the site already has over 45,000 members. Why are so many American people attracted to the Brits?
"People are pulled in by the accent, but I believe it is the dry sense of humor developed by years of late-night comedy in BBC 2 that keeps women interested," Elman says. ".... and the guys are open to relocating assuming they meet the right person. We have guys here in the U.S., but many couples start off transatlantic."
Now, with the royal wedding approaching on May 19, 2018, the site may see an increase in user signups as they watch an American woman marry a British prince on TV (or at a movie theater or on Instagram). "It is something of a fairytale. "DateBritishGuys.com in a way gives every American the same opportunity," Elman says.
And it turns out, there has definitely been a little jump in interest during the lead-up to the royal wedding, so it sounds likely that there will be more trans-Atlantic relationships on the way. "There has been an increase from U.S. women, but mainly in the last few days as people get more interested in it," Elman says. "We have always attracted Anglophiles, so the royal wedding is nice for us, but we had a solid business of romances long before."
The royal wedding has everyone up in a tizzy on both sides of the pond, but if you really can't get enough of those British accents, and are suffering from major FOMO during the royal wedding, perhaps this dating site can help you out big time. And you don't even have to leave your couch to make it happen. Who knows? If you want to act out your own little version of Notting Hill, this could be the very first step.