The 'Def Comedy Jam 25' Line-Up Needs More Female Comedians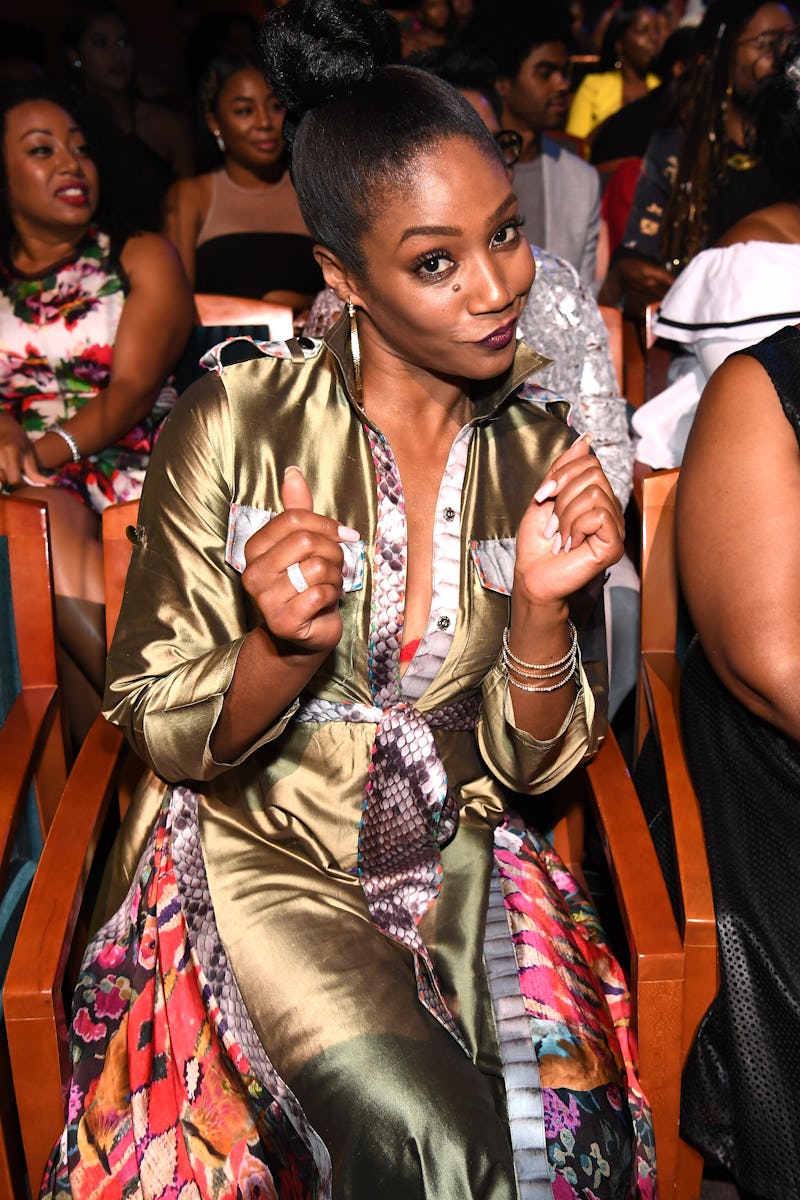 Paras Griffin/Getty Images Entertainment/Getty Images
Some 25 years after making its debut on HBO in 1992, a Def Comedy Jam Netflix anniversary special is happening to celebrate with many of the black comedians that the series helped launch into super stardom, according to Entertainment Weekly. Though there's a long list of entertainers scheduled to make an appearance in the special, there is one disappointing factor about the announcement: the low number of female comedians.
While the special and impending reboot of the series is certainly amazing for black culture — considering, of course, that the original series gave us household names like Adele Givens, Chris Tucker, Bernie Mac, and Mo'Nique — the evident absence of black women puts a bit of a damper on the star-studded event. There are less than a handful of female comedians that are slated to attend the affair, as EW reports. We can expect to see Adele Givens, Sheryl Underwood, Tiffany Haddish, and Sommore to all make appearances, but, while it will be great to see these ladies on the Def Comedy Jam stage, the meager number of women pales greatly in comparison to list of expected male entertainers.
The anniversary announcement notes that Dave Chappelle, Tracey Morgan, Bill Bellamy, Cedric the Entertainer, Mike Epps, Eddie Griffin, Kevin Hart, Steve Harvey, D.L. Hughley, Martin Lawrence, Craig Robinson, JB Smoove, Joe Torry, and Katt Williams will all be on hand to celebrate the special. That brings the tally to a whopping 14 males against the aforementioned four females said to be appearing at the event. (Bustle has reached out to Netflix for a comment on whether or not more women will be added, but did not receive an immediate response.) This lopsided list proves that there's a sizable gender gap within the comedy industry that needs to be addressed.
In 2014, Huffington Post noted that there were a total of 683 people included in a Wikipedia list of "American Stand-up Comedians," of that number only 92 of those mentioned were women. B*tch Media also reported in 2015 that, in one year at famous Manhattan comedy club Carolines, women only made up 33 percent of MCs, 16.2 percent of comics, and 7.8 percent of headliners in 2014. But the lack of female representation in Def Jam special becomes even more disappointing when you note that there are many women within the industry who are more than worthy of an invite to the affair, which EW reports will air sometime this fall.
Comedians such as Maya Rudolph, Aisha Tyler, Mo'Nique, Wanda Sykes, Leslie Jones, Loni Love, Jessica Williams, Lunell, Tracee Ellis-Ross, Kym Whitley, Amanda Seales, Sherri Shepard, Kim Coles, Debra Wilson, Niecey Nash, and Zainab Johnson are killing the game right now, so there's no shortage of black female talent to be shared on this notorious stage. On top of that, the recent success of the movie Girls' Trip certainly makes the case that there is a huge market for black, female comedians — a market that is often overlooked.
Def Comedy Jam was the driving force for so many huge careers, and a male-heavy anniversary celebration doesn't represent the full range of modern black comedy. As inclusivity in Hollywood remains a hot topic, we need to remain mindful that black women are being overlooked and forgotten on many platforms — and comedy is no exception.