Carly & Evan's 'BiP' Wedding Has A Hefty Price Tag, So I Hope They're Not Paying The Bill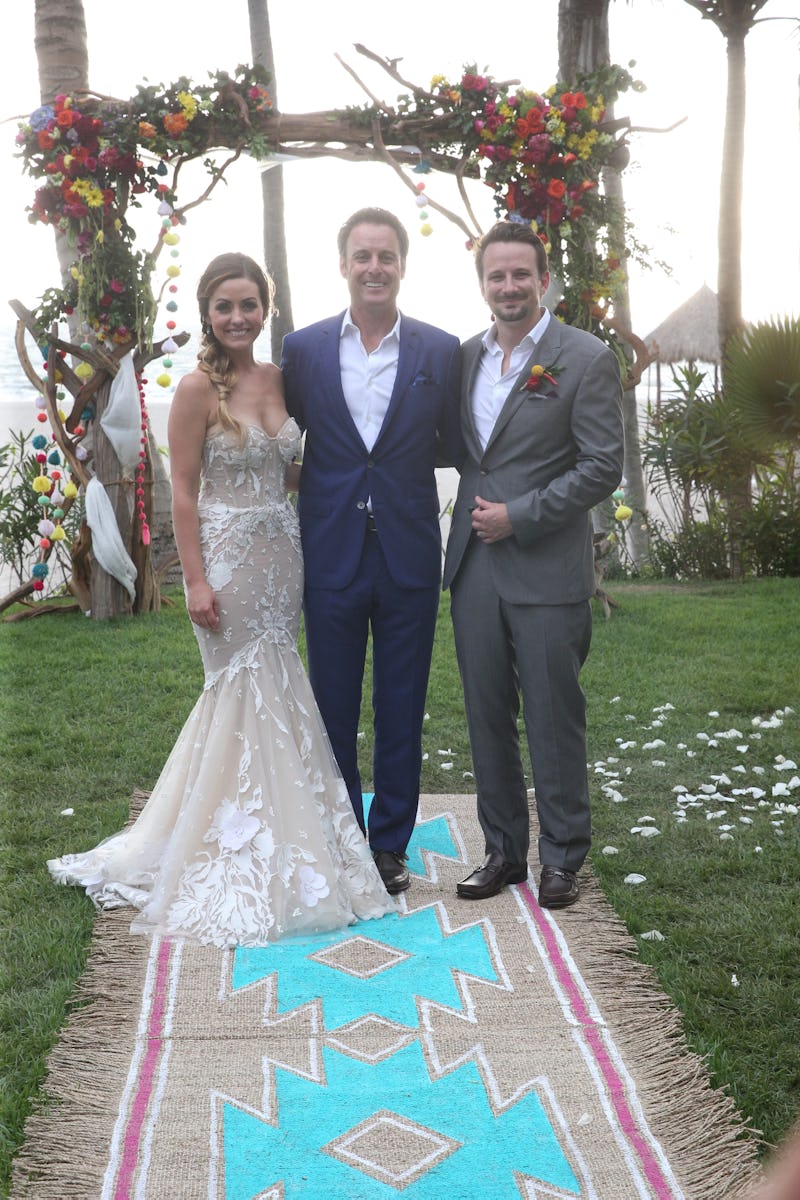 ABC/Paul Hebert
Weddings can carry with them a hefty price tag — even for celebrities. Carly Waddell and Evan Bass got engaged on Bachelor in Paradise Season 3, and fans have been looking forward to their nuptials ever since. But did Carly and Evan pay for their Bachelor in Paradise wedding?
While ABC declined to comment on whether the network paid for the ceremony, getting married on a reality show for millions of viewers likely means that ABC footed the bill. After all, the show will make money from ads running and people tuning in — it would make sense for them to relieve Carly and Evan of the cost of a private affair.
However, if Carly and Evan had had to pay for their wedding, they would possibly be able to afford the costs themselves. For starters, the contestants on Bachelor in Paradise are paid for their time on the show. Though ABC declined to comment on how much contestants make, Reality Steve has speculated that contestants could be paid per day, per episode, or via a flat rate. These paychecks reportedly range from $7,000 — $15,000. But, those were Reality Steve's Season 1 numbers, and the popularity of the show could have driven that price up in recent seasons. And, contestants can also make a living from Instagram endorsements, which Carly and Evan take part in on occasion.
Still, the expenses within the Bachelor universe come with hefty price tags — from the coveted Neil Lane engagement ring to the big TV wedding. In the case of whether Evan paid for Carly's pricey engagement ring, the standard reported Bachelor rules likely applied: The ring is reportedly free to the couple provided they stay together for two years. (If they break up before then, they reportedly have to give the ring back. ABC declined to comment on ring procedure) However, it is unclear whether the same alleged rules apply to wedding rings as well.
According to E! News, both the bride and groom's wedding rings were designed by Neil Lane. Since he also supplies the show's engagement rings, it's likely he either donated the wedding rings or ABC footed the bill. E! News reported that Evan's white platinum band retails for an estimated $1,200 to $1,500, while Carly's wedding ring reportedly retails for $50,000. That's a pretty hefty price tag for Carly and Evan to take care of themselves (especially for only one aspect of the big day) — further adding to the speculation that ABC may have stepped in to help with costs.
While Carly and Evan haven't addressed who is paying for their happy day, between ABC and their reality star paychecks, they covered all of the necessary costs — leaving them able to just enjoy the day.