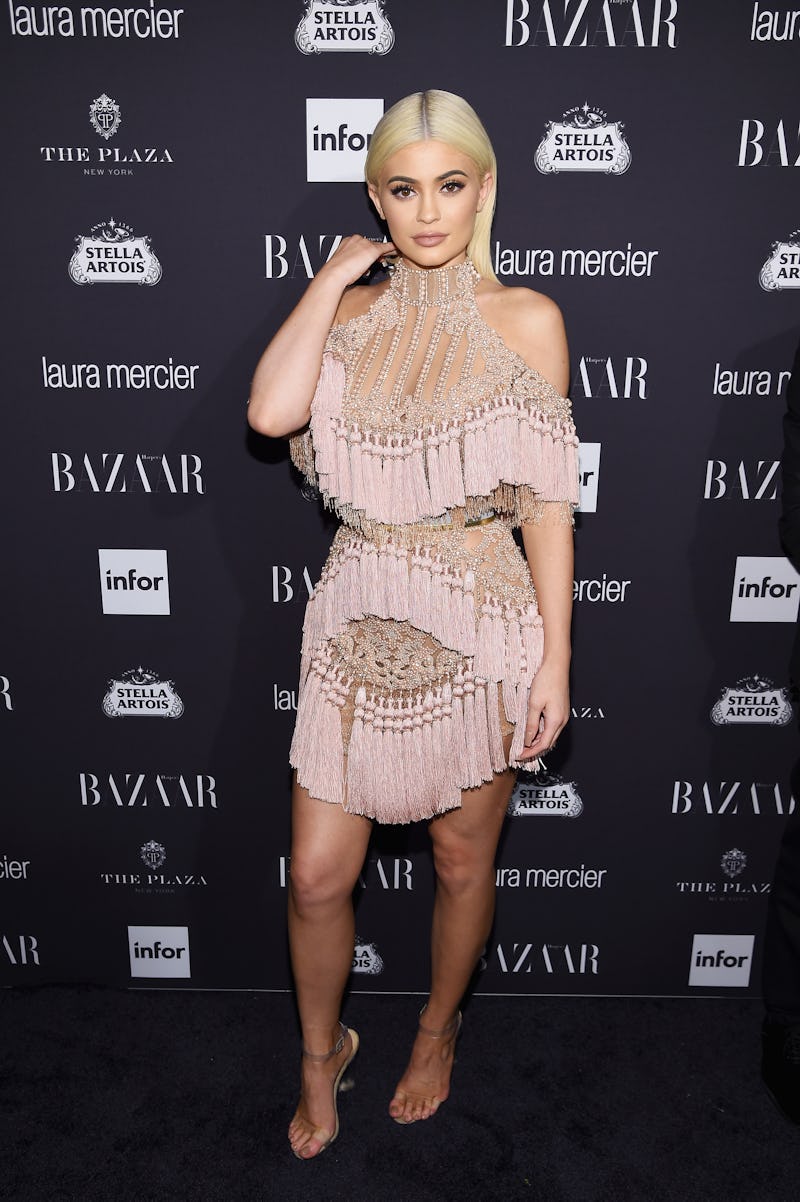 Dimitrios Kambouris/Getty Images Entertainment/Getty Images
Kylie Jenner is all about the element of surprise, and she did just that when the Kylie Shop restocked online Friday night. Jenner announced on Thursday that she'd be restocking the shop. On Friday, she definitely came through with everything from the ever popular Kylie Cosmetics black bomber jacket to the affordable pack of Kylie thongs back in stock and now, it's definitely time for her biggest fans to go shopping.
The online shop has seen tons of traffic since it launched and has already restocked in the past. It just speaks to the popularity that Jenner has gained over the years. With multiple products selling out in nearly every launch, Jenner's decision to open a shop online made total sense especially considering that her physical pop-up shop — launched one day prior to the opening on the online store — was only accessible to those who could travel to the Los Angeles area. Now, though, all of her fans can snag the best of Jenner's merchandise.
The Friday restock features all of the most popular items from the store. Most of Jenner's tees, hoodies, and underwear are frequent sell-outs. Now, if you'd been wanting to snag any of those items, you can finally do it. You should probably do it soon, though. If it's sold out once, my guess is that it'll do so again.
While Jenner's current merchandise is clearly not seeing a loss in popularity, that doesn't seem to be stopping Jenner from planning new items for 2017. In a laid-back Snapchat with her assistant Victoria, Jenner mentioned that she was attending a merchandise meeting. While it's only a guess, I'd bet that means new items are headed fans' way.
So far, a few hoodies, phone cases, and pins have already sold out, but there's still plenty of merchandise to go around. Fans, however, are still bummed about some of the sell-outs.
Sell-outs are definitely something fans of both Jenner's and her cosmetics brand, Kylie Cosmetics, are familiar with.
Some still seem to be mulling over what to buy.
Others are happily ordering.
If you want to snag some great Kylie Jenner merchandise, head over to the Kylie Shop now. Sell-outs clearly seem to be happening based on Twitter reactions, and you know you want that hoodie.