Robby & Amanda Took Their Relationship Slow, Especially In This One Tricky Area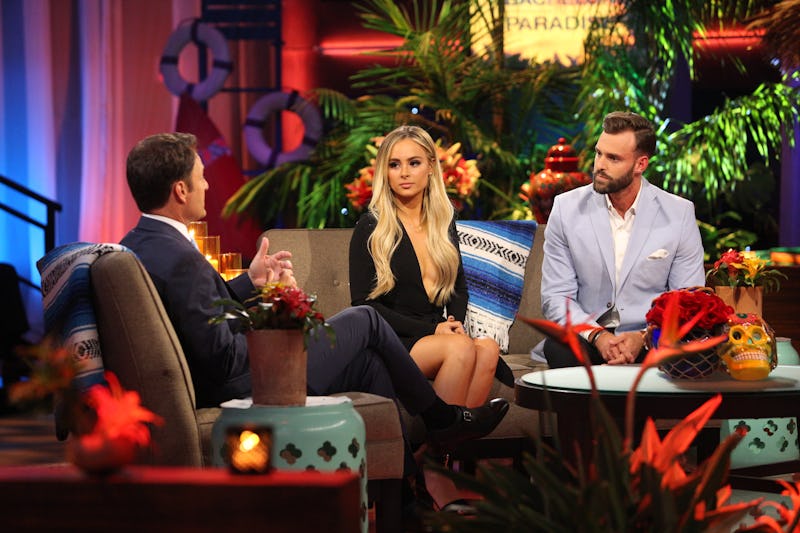 ABC/Paul Hebert
Now that Bachelor in Paradise Season 4 couple Robby Hayes and Amanda Stanton have split up, there are so many questions about what went down in their relationship. How long were they together post-Paradise? How serious did things get between the two of them? Did Robby ever meet Amanda's kids?
Last year on Bachelor in Paradise Season 3, Amanda got engaged to Josh Murray, and he quickly became close with her two daughters, Kinsley and Charlie. This time around, Amanda formed a connection with Robby, and she was seen spending time with him post-show in California where they both live. Did he hang out with her girls during the same time period?
In a stark contrast to the super sped up relationship between Amanda and Josh, Robby and Amanda took things pretty slow, so this breakup should (most likely) burn a little bit less. Plus, Amanda and Robby have both confirmed that he never met her children, which must also make it a little easier to move on in comparison to the Josh breakup.
The two-time BiP star discussed this during an interview for The Morning Breath during the episode that aired on August 10. When Amanda was asked if Robby met her daughters, she immediately said, "no" and then added, "He's sweet. He's really sweet."
In an interview with Us Weekly that was published on August 22, Robby also confirmed that he hadn't met Amanda's children. The "social media influencer" said, "I haven't. That's something that, you know, she rushed into things last Paradise. She jumps right into things with Josh [Murray], and as much as her friends warned her, she kind of was overwhelmed by her emotions."
Robby continued, "And she came into this Paradise a little more protected, and I understood that. I respected that. I think patience is a virtue, and we all need it." He also said, "And so, you know, it's something that we're taking slow and we'll see how it progresses through this season."
Taking things slow was definitely the way to go since the two of them ended up parting ways. In a post-breakup interview with Glamour, Amanda said again that Robby never met the girls while they were dating. "No. I introduced the girls to Josh, and that didn't end up working out, so it's something that I'm very protective of them about," she said. "I will say, even with Josh, the reason I introduced them to Josh was because I really did feel like he was ready. He was really good with my kids. If I have one good thing to say about Josh, that's what it would be." After that compliment with a dash of shade for Josh, she also had some pointed words for her most recent ex.
"With Robby, I just never saw that. Even if it was too soon now, it's something I wanted to be able to see in the future or work toward. But the more I talked to Robby and the more we hung out, the less and less I could see that happening," the mother of two explained. Maybe she didn't see the episode of Bachelor in Paradise where Robby told the camera how he wanted to be a "young parent." Or maybe she did and just wasn't buying what he was selling.
It makes sense that both Amanda and Robby were very conscious about the pace of their relationship and that they did not rush into taking any major steps like hanging out with her children. Now that they have broken up, it must be a relief for Amanda that she can just get through the situation on her own and not have to worry about how Kinsley or Charlie would react to the split.