This 'Bachelor In Paradise' Couple Just Couldn't Survive Without The Beach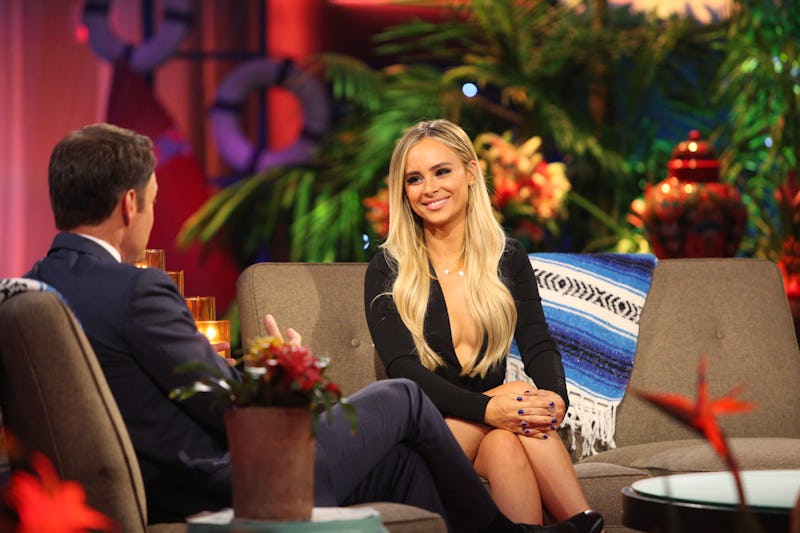 Paul Hebert/ABC
Season 4 of the insanely popular Bachelor in Paradise has been like a roller coaster. Before the first episode even aired the show was already generating headlines tied to the allegations of misconduct (that were later dismissed after an investigation), and during the season viewers have seen love blossom and then fizzle between contestants. A good example is Amanda Stanton and Robby Hayes, who recently announced that they ended their romantic relationship. But why did Amanda and Robby break up? Well, according to Amanda, once they left the beaches of Mexico, they quickly realized they weren't meant to be.
After they completed production on the show, Amanda and Robby "decided to give it a shot," as Amanda puts it. However, as she explained to E! News, they didn't really act like a couple IRL. "He asked me to be his girlfriend," Amanda told E! "And after that, he never really treated me like I was his girlfriend. He was still going out with his friends all the time, and he kept going MIA for a few days." Amanda added that "it was just a confusing situation."
Amanda first confirmed that she and Robby were no longer an item at the End-of-Summer Bachelor Party on Wednesday, Sept. 6. "Robby and I are not together," she told Us Weekly, "I'm not really sure how Robby's handled the situation."
Sadly, not many couples who get together on BiP or The Bachelor survive for all that long after their shows air, but Amanda and Robby seemed like they might actually make for a good couple. They seemed to be taking things slow, which looked like a sign that their relationship might survive in real life. However, that wasn't the case.
"I don't think that he did anything wrong," Amanda told E! of their breakup. "I just think that he's not ready for a relationship. I'm just in a place in my life where I am ready for a relationship, and I want a relationship. It just wasn't meant to be." Her explanation definitely makes sense and is totally relatable. Who hasn't started dating someone only to find out they weren't ready for a serious relationship?
"Robby was somebody who was doing all these sweet things for me and saying that he wants a family and a future," Amanda recalled to People. "Then we get off the show and all he wanted to do is party and not call me." Ouch.
It seems as though Amanda is trying to stay civil about the breakup, though, for the most part. She said that she wishes Robby "the best."
Robby himself has not yet commented on the split, but seeing as Chris Harrison sits down with him and Amanda during Monday night's finale after show, that could be the time when he'll open up — assuming he and Amanda had already split by the time it filmed. Bustle reached out to Robby's rep for comment on the split, but did not receive a response at the time of publication.
For fans wondering whether or not we might see these two rekindle their romance in a future season of BiP, unfortunately it seems unlikely as Amanda is not planning to return to the series. "I'm done with all the Bachelor shows," she explained to People, "I'm glad I came back this season, but I'm done."
And there you have it, no more Amanda on BiP. But take note that she only specified Bachelor shows. Perhaps we'll see Amanda pop up on a different reality show in the future.