Rory Would Approve of Alexis Bledel's Latest Gig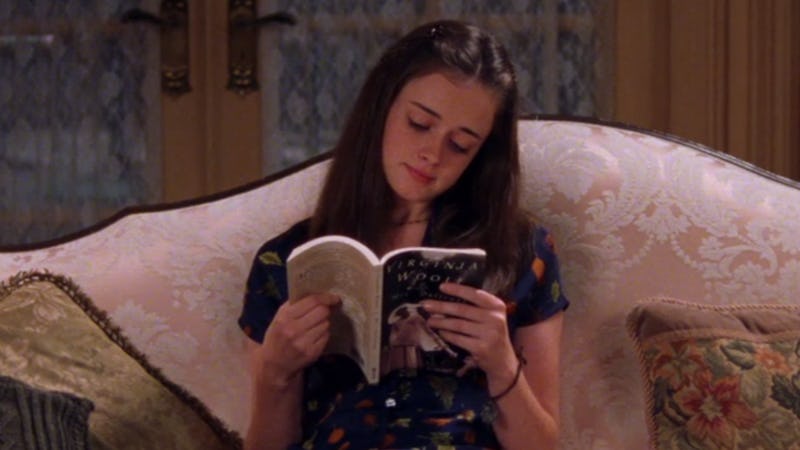 Warner Bros
Dystopia will be coming for Rory Gilmore. Well, not really. It's coming for Alexis Bledel — the actor behind said Gilmore girl. Though Hulu's adaptation of The Handmaid's Tale was announced in April of last year, today we learned that Bledel, of Gilmore fame, will play Ofglen within the Republic of Gilead. If you've not read the book and that last part means nothing to you, maybe you should ask one particular literary wunderkind to fill you in — the voracious reader that is Rory Gilmore. Because if anyone's read the The Handmaid's Tale, it's her. As Lorelai Gilmore so notably said, "Full freaking circle."
In The Handmaid's Tale, women are treated as property. More specifically they are forced into sexual servitude, thanks to low birth rates and the totalitarian regime that took over what used to be the U.S. Within the society (the Republic of Gilead), there are Handmaids, Commanders and their Wives, and Marthas. The main character (Offred played by Elisabeth Moss) is a Handmaid. Ofglen, Bledel's recurring character, is also a Handmaid. Meaning that both of these female characters serve one purpose — to bear children. On top of that, they are verboten to do pretty much anything else.
If all of this sounds like a bummer, that's because it is. Let's just say the Republic of Gilead is no Stars Hollow.
The 1985 novel appears to be the ideal type of book Rory would sink her teeth into. It's highly regarded. It features a set of female characters. It's written by the great Margaret Atwood. In the time Rory spent dating her boyfriend(s), going to Yale, dropping out of Yale, getting bangs, etc., she would have surely picked up a copy of this novel. As we all know, Rory lives in two worlds. One is a world of books. For Rory, The Handmaid's tale would have been in that world; it would have been necessary escapism. Plus, if there's one thing we know about Rory's literature sensibilities, it's that she loves a dystopian story (Fahrenheit 451, 1984, Brave New World).
She also likes a deep dive into the female psyche (The Bell Jar, Girl Interrupted), and books that center around women specific issues (The Awakening). I'm sure this list of what Rory likes could go on for paragraphs more, but I'll stop it there.
BuzzFeed's comprehensive inventory of all the books referenced in Gilmore Girls does not include The Handmaid's Tale. However, a "Rory Gilmore Reading List" that's been circling around the web does. You can view it here, here, here, and here. Plus, BuzzFeed notes that there was mention of a 2003 Atwood book called Oryx and Crake. Does this mean that Rory also read The Handmaid's Tale? It sure makes the case more likely.
It's possible that the book's inclusion was so minimal — or the reference so obscure that most viewers didn't catch it on a first viewing. It's also possible that others are misremembering and just assuming Chilton's top student would read such a novel. However, it's definitely likely that Rory Gilmore — at one point during her life — did get down with The Handmaid's Tale. Based on everything we know about her, there's no way she missed this one. And I think it's fair to say that she would be very, very proud of her real life alter ego, Bledel, for taking on this role.
The Handmaid's Tale premieres on Hulu on April 26.