The 'Divorce' Cast Is Branching Out To A Ton Of Great Projects Post-Series Finale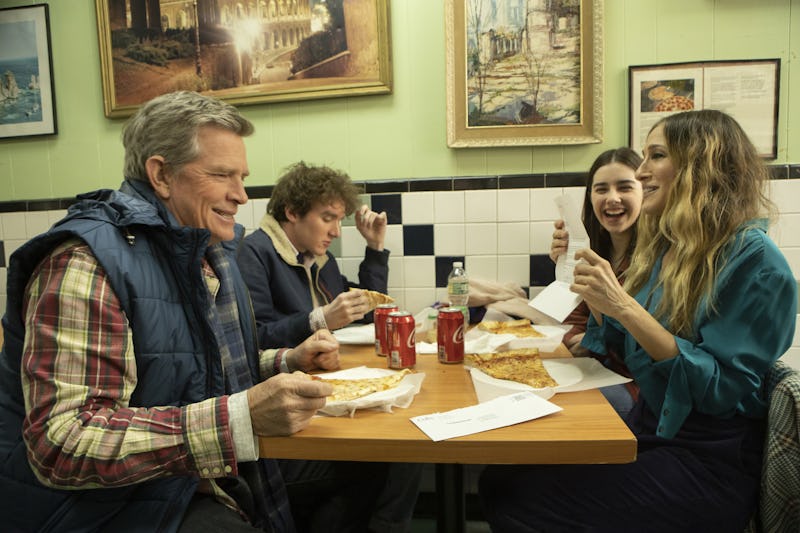 Craig Blankenhorn/HBO
Fans of Sharon Horgan have good reason to mourn in 2019 since both Catastrophe and Divorce came to an end this year. With its series finale on Aug. 5, Divorce won't return for a Season 4. The HBO series created by Horgan starred and was executive produced by Sarah Jessica Parker and Deadline reported on July 1 that the six-episode third season would be the show's last.
With a healthy dash of humor, Divorce did exactly as its title stated and followed Parker's Frances and Thomas Haden Church's Robert breakup. But the finale "Knock Knock" saw the couple able to be friends and successfully co-parenting together after their respective relationships ended. It was a far cry from the earliest episodes in which the two could barely deign to open the front door for each other.
"It feels to me as if the first season we were pretty entrenched in battle and it was not surprising to reveal that neither Frances nor Robert were very good at divorce; most people aren't. By the end of last season, it started to feel as if Frances had made peace with the unforeseen complexities of being free from the marriage," Parker said to Deadline. "So this season feels like a genuine fresh start. For both Frances and Robert, it appears as if they're on a path that feels more in their control."
It would have been unthinkable at the start of Divorce that Frances would have been OK with Robert moving back into the family home. But that's where the Divorce finale finds them as these two have found a way to live together while not married. Yet, if you're not ready to separate yourself from the cast, here's where else you can catch the major players of Divorce.