This Unlikely 'BiP' Couple Might Just Have What It Takes To Last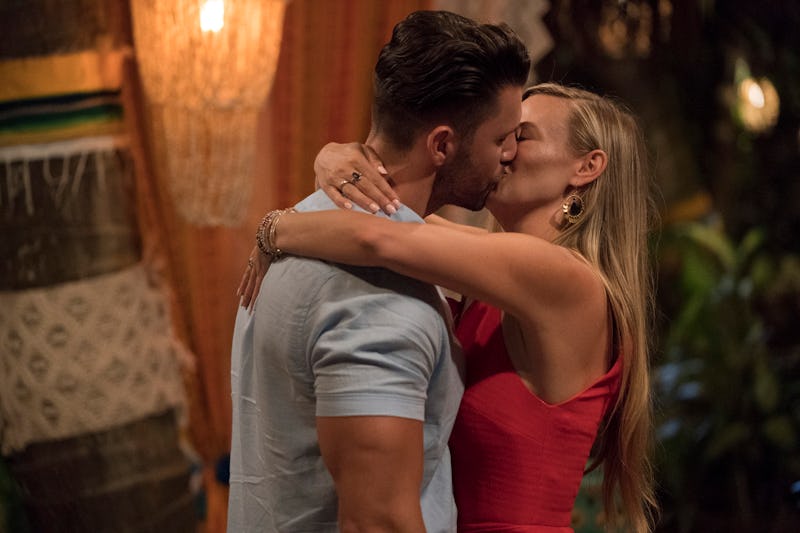 Paul Hebert/ABC
When it comes to successful relationships, Annaliese has always drawn the short end of the stick. First she couldn't stop being terrified of various things on Arie's season of The Bachelor, and then upon arriving in Bachelor in Paradise, her initial chemistry with both Jordan and Kenny failed to really make it past anything platonic. But then Kamil came along and her hope of finding a happily ever after was renewed. But how serious will this romance get? Do Annaliese and Kamil get engaged on BIP? Their relationship has certainly been put to the test and deserves a happy ending.
After Jordan fell head over heels for Jenna and Kenny opted to leave Mexico in order to attend his daughter's dance recital, Annaliese was sure her time in Paradise was about to come to an end. Enter Kamil, a former contestant from Becca's Bachelorette season who instantly charmed the California native. From then on, they were pretty much inseparable. But since this is reality television, no couple is ever completely safe from harm, especially when new arrivals could pop up at any moment.
So when Shushanna asked Kamil to join her on a date and he accepted, Annaliese was rightfully worried. But it turned out she didn't have anything to be concerned about. Later that day, Kamil returned with the realization that there was zero chemistry between him and Shushanna and that he was happy to get back to focusing on Annaliese.
Unfortunately, Shushanna has had a difficult time getting the message, which has led to some pretty awkward conversations, but through it all, Annaliese and Kamil still appear to be a solid couple in Season 5. But will that result in a proposal by the end of the finale?
Obviously, BiP participants aren't allowed to confirm their relationship statuses on social media while the show is still on the air. (Otherwise, what would be the point in watching?) So even if these two are engaged — or even just dating beyond the confines of Paradise — they wouldn't be able to divulge that intel to anyone, regardless of how bad they may want to.
Like a pro, Annaliese has kept Kamil out of her Instagram photos (most of the images are of herself as well as a few reunions with a few of her fellow Bach alums). Meanwhile, Kamil's Instagram fails to provide any further details on any post-Paradise relationships he may be involved in. So if you were hoping either of them would help provide any clues, you're sadly out of luck.
There is one person, though, who is known for his vast knowledge of all things Bachelor: Reality Steve. (Warning: Season 5 spoilers ahead!) According to Reality Steve, Annaliese and Kamil decide to accept the overnight date that Chris Harrison offers all of the remaining Bachelor In Paradise couples who make it to the very end of the season together. That being said, this allegedly still doesn't lead to an engagement, however, that's not to say that they aren't still together. They've definitely proven that they are strong enough to handle any difficult obstacles that come their way, so I wouldn't rule this romance out just yet.
Maybe this is one of those few times Reality Steve ends up getting it wrong. (He's notoriously known for being right, but it does happen from time to time.) Either way, they don't need a ring at the end of this in order to stay together. If they both come out of this season looking to explore this thing long-term, then they have the right to do it on their terms, with or without Neil Lane's involvement.