8 Signs You Rely Too Much On Others To Boost Your Self-Esteem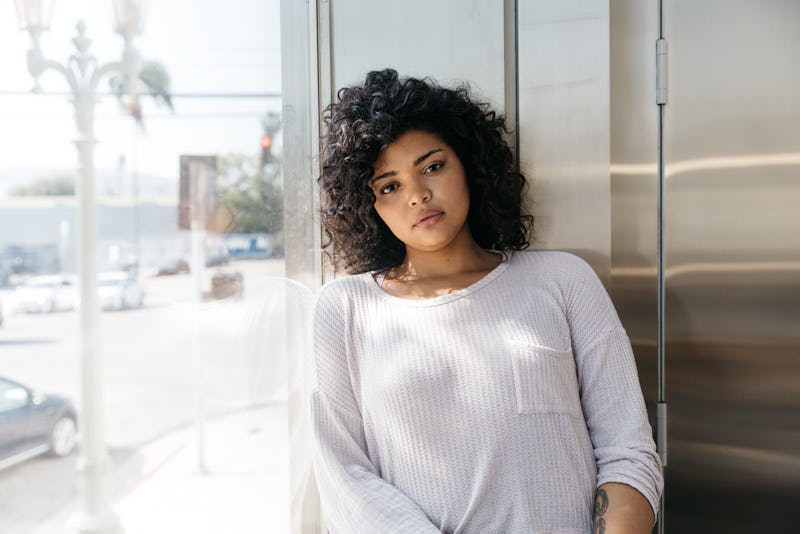 Ashley Batz/Bustle
When it comes to how to have healthy self-esteem, it is a lifelong pursuit that involves collecting emotional data from the world around you to create a balanced view of yourself. Unfortunately, sometimes it's possible to get a little bit bogged down in one aspect of developing self-esteem: other people's opinions.
"Approval from others should be supplementary and complimentary to a general feeling and sense of approval of ourselves from ourself," Joshua Klapow, Ph.D. Clinical Psychologist and Host of The Web Radio show, tells Bustle. "This is critical, for in the end, friends, family, [and] coworkers can never offer us the protection and support that we can offer ourselves." But it's still natural to absorb other's opinions into your sense of self a little bit. You just have to be aware of to what extent you're letting things affect you.
Jasmin Terrany, licensed mental health counselor (LMHC) tells Bustle that healthy self-esteem has three main components: self-respect, self-care, and self-acceptance. "Self-respect [means a] clear understanding of how you deserve to be treated. Self-care [includes] consistent efforts to take care of your own needs. [And] self-acceptance [is a] willingness to be open, vulnerable, and interested in personal growth," Terrany says.
If you're still figuring out how to feel better about yourself without needing the approval of others, a good first step is to identify what's troubling you in the first place. Here are nine signs your self-esteem is too reliant on others' approval, according to experts.