If You Have These 9 Physical Or Mental Symptoms, It Could Be A Parasite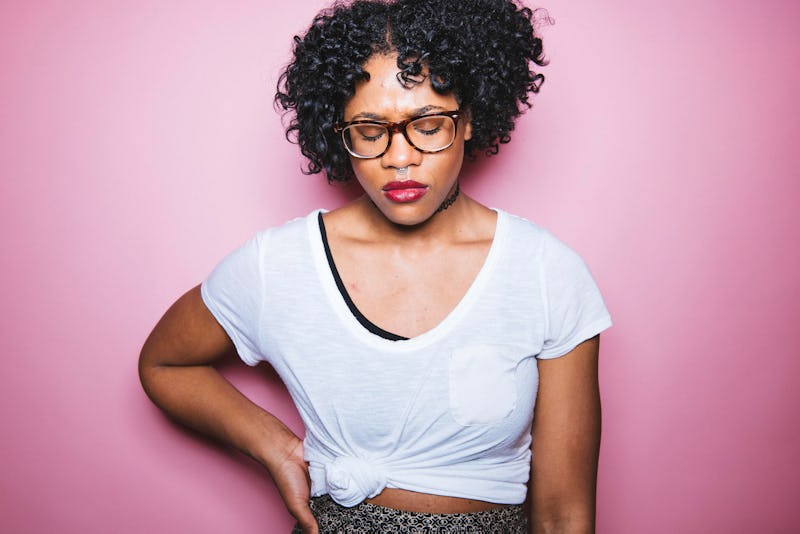 BDG Media, Inc.
The idea of a parasite might conjure up images in your head of a television show set in a hospital with some creepy consequences. But chances are, if you eat adventurously or have pets, you're much more likely to be at risk for parasites than you realize. Luckily, the signs of a parasite are pretty concrete, and make looking out for a parasitic infection all that much easier.
Parasites, and the illnesses they cause, can be a bit tricky to understand. First, knowing what a parasite is and why it can be potentially harmful is a good way to look out for your health. "A parasite is an organism that lives in or on another organism, called the host, causing it harm by either feeding on it or consuming some of its food, thus benefiting by deriving nutrients at the host's expense," Ross University School of Veterinarian Medicine's Associate Dean for Research and Postgraduate Studies Dr. Arve Lee Willingham, BSc, DVM, PhD, tells Bustle. And, in humans, this can cause a wide variety of symptoms.
Some parasites cause more mild issues, while some can be life-threatening. Doctors want you to understand the difference. "Please see a doctor immediately if you have been exposed to dog or cat feces, or may have eaten undercooked food and are experiencing diarrhea or other stomach problems, or are experiencing weakness of an arm or leg," neurosurgeon Darlene Mayo, M.D., tells Bustle. According to the National Institutes of Health (NIH), dog parks can be particularly risky when it comes to catching a parasite. Knowing the risks are also vital.
Here are nine physical and mental symptoms that could be a sign of a parasite, according to experts.