7 Common Habits That Can Lead To Inflammation Issues, According To Experts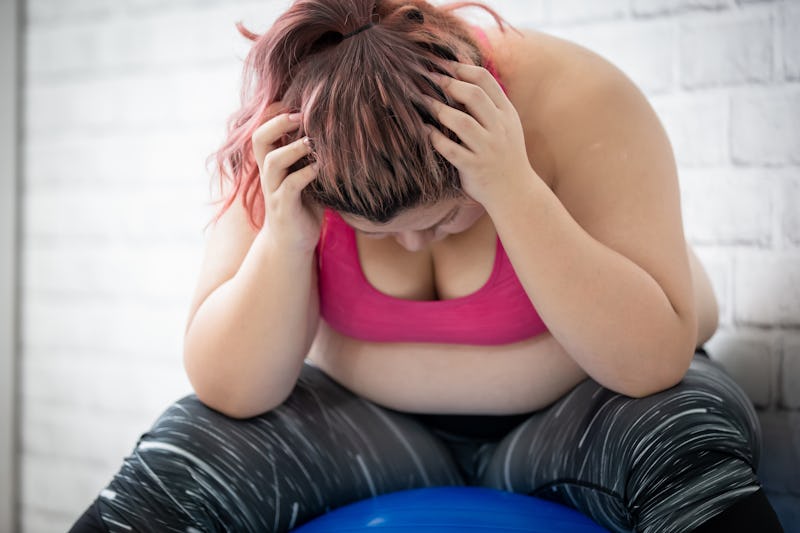 Shutterstock
You probably have many habits that you follow each day without thinking too much about them. But if you aren't clear on what causes inflammation, you might not realize that common habits like staying up late or drinking in excess every weekend could be increasing the inflammatory response in your body.
"Inflammation is the body's reaction to a real or perceived invader," Dr. Anca Askanase, a rheumatologist with expertise in lupus at Columbia Doctors, and director of the Columbia University Lupus Center, tells Bustle. "It is the normal protective response to an attack." Inflammation might seem like an invisible force that's present deep inside your body, but it actually has a number of physical symptoms, including pain, redness, warmth, swelling, and difficulty functioning. "Chronic inflammation is the type associated with systemic diseases like rheumatoid arthritis or lupus," she says.
In addition to changing some of your habits which could be causing inflammation, incorporating good bacteria into your meals could support this. "Eating fermented foods is the most natural way to get probiotics into your gut, which in turn will create prevalence of good bacteria in your gut," Dr. Lev Kalika, a physical therapist and owner of New York Dynamic Neuromuscular Rehabilitation & Physical Therapy who specializes in musculoskeletal medicine, tells Bustle. "This, in turn, will create anti-inflammatory cell production and better blood pH."
Here are some habits that can lead to inflammation, according to experts.