Proof That Becca's Ex-Boyfriend Is The One Who Crashes 'The Bachelor'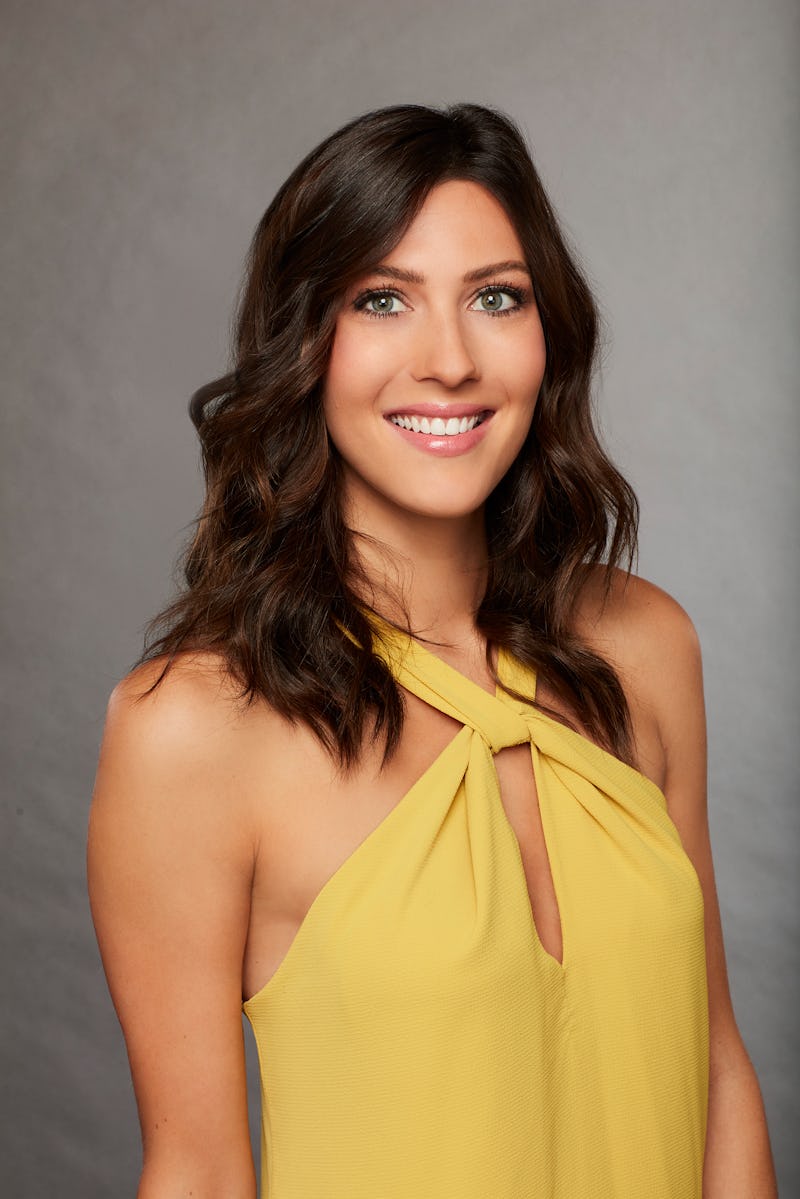 ABC/Craig Sjodin
Promos for the final episodes of The Bachelor have viewers pretty confused. Not only is Chris Harrison saying at every turn that the ending of this season is unlike anything that fans of the franchise have ever seen, but past contestants are saying things to Arie like, "I know what you did." What on earth is happening?! Yet another wrench that appears to be thrown into the operation in the remainder of the season is the fact that someone's ex appears while the show is filming, apparently trying to get her back. The actual previews for the episode haven't revealed whose ex decided to make this grand, unprecedented gesture, but there is plenty of speculation, and many are wondering if Becca's ex shows up on The Bachelor. Spoilers ahead regarding whose ex crashes The Bachelor!
Now, after plenty of rumors swirling over who this mystery man is, it's confirmed. ABC News reported on Monday that the man teased in the promos is, indeed, Becca's ex-boyfriend, Ross. While his arrival is a complete surprise, his past with Becca isn't. She has mentioned to Arie in previous episodes that she dated a guy for seven years, and that he was a very important part of her past. That's an extremely long time to be with someone before coming on a reality dating show, and the situation could certainly lend itself to her ex feeling like he still had some stake in their relationship.
It also doesn't hurt that she said this ex apparently got Becca through some really rough times in her life. She previously told Arie, without referring to her ex by name, that he was someone who remained by her side as she endured a devastating loss. "After putting up with a lot of stuff in past relationships, I know what I want and I know what I don't want. My most serious relationship, we were on and off for about seven years," she told Arie. "And I'm just ready to move on in my life and find that person again ... Especially initially, he got me through the hardest time I had ever lived through at that point when my dad passed away." (Ross declined to comment on his relationship with Becca when previously reached by Bustle.)
In a sneak peek of the episode published by ABC News, Ross and Arie meet face to face to discuss why he's decided to come back for Becca. He said he had recently found out that she was on the show, and that, given how seasons of The Bachelor typically end in the promise of marriage, he knew he had to do something. "I came all this way," he told Arie in the clip. "I found out about a week ago that she's on the show. I mean obviously I know that the show ends in a proposal, and she's the love of my life. I wanna marry her. I'm going to go get her." Arie is not having it, as one might expect. "My initial reaction was just confusion," he said. "It just pissed me off. The whole thing pissed me off. If Becca were to leave, I'd be crushed."
Some may have suspected that it would be an ex of Becca's that showed up — Kendall has previously talked about how she's dated people, but always had given off the vibe that it was never extremely serious. Lauren talked about her ex, but seemed very over that whole situation. Becca was the only one of the remaining women who seemed to have had a relationship that resonated with her to the extent that she spoke about it at length with Arie on camera. Whether or not she actually accepts her ex's proposal remains to be seen, but it would certainly change things up for everyone involved, and could completely alter what Arie's future choices could have been.