So, How Many Oscars Does Dev Patel Have Already?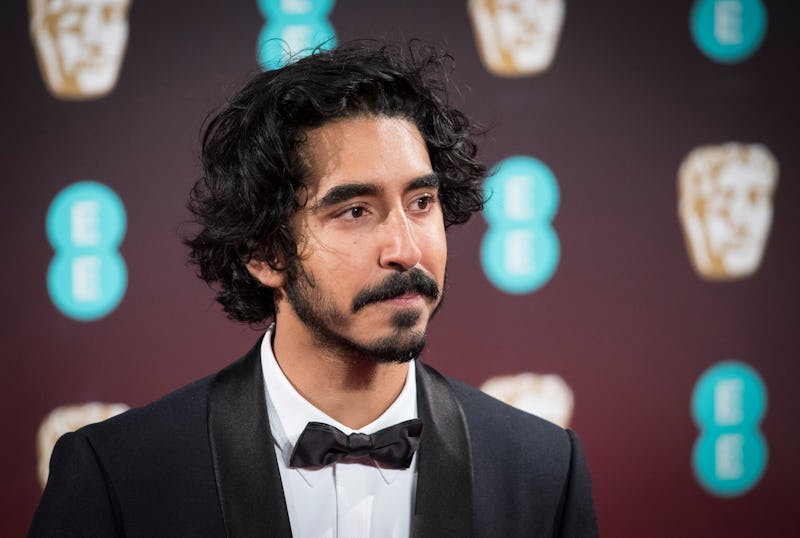 John Phillips/Getty Images Entertainment/Getty Images
He went from Skins to Slumdog Millionaire, and his mustache may make you feel a way. But if, like me, you're asking yourself what I wonder about the Lion thespian — namely, does Dev Patel have an Oscar? — then today is the day we clarify that question together. It's with a heavy heart that I have to say no, no, he does not. I know. You're currently skeptical of the idea that the world is a benevolent place. I feel you. Because if someone as obviously gifted as Patel doesn't have an Oscar then does this system of singling out and rewarding talent even work?
How did the lead actor on Slumdog Millionaire not even get a damn Oscar nomination, if not a win? Well, if it's any comfort, he's been nominated this time round for the Best Performance by an Actor in a Supporting Role category for Lion. If you haven't seen the movie, Lion is based on a memoir and recounts the tale of a 5 year old, Saroo, who gets separated from his family in India and eventually is adopted by an Australian couple. Patel plays the grown-up Saroo, who tries to reconnect with his Indian roots and find his family.
So how likely is Patel to score an Oscar this time round? He's up against Mahershala Ali (Moonlight), Jeff Bridges (Hell or High Water), Lucas Hedges (Manchester by the Sea), and Michael Shannon (Nocturnal Animals). As it stands, Ali is probably the strongest contender for the category, not just because he's an indisputably talented actor, but because Moonlight has a heck of a lot of Oscars buzz. In November 2016, Vanity Fair argued "Moonlight Might Be Our New Oscars Front-Runner," pointing out that the film cleaned up at the Gotham Awards and that "the last two films to win best picture at the Oscars (Birdman and Spotlight) also scooped up best feature at the Gotham Awards."
The Atlantic argued a win for Moonlight, a film which addresses "intersectionality and race," would mean making the Oscars more "relevant." Heck, even SNL did a great little skit that suggested the Oscars was going to be a case of La La Land vs. Moonlight when Aziz Ansari played a man taken into police custody for daring to question how good La La Land is on a date ("I mean it was good, but I thought it kinda dragged in the middle") and who argues Moonlight is better.
Lion doesn't yet seem to have the same amount of buzz surrounding it. Even aside from the whole Oscar circus, just looking at pure statistics on Rotten Tomatoes, it scores 85 percent to Moonlight's 98 percent critic approval rating.
Patel is a wonderful actor who richly deserves an Oscar. I'm just not sure that this time will be his time.