Could 'Vanderpump' Star Jax Taylor Actually Be Leaving SUR?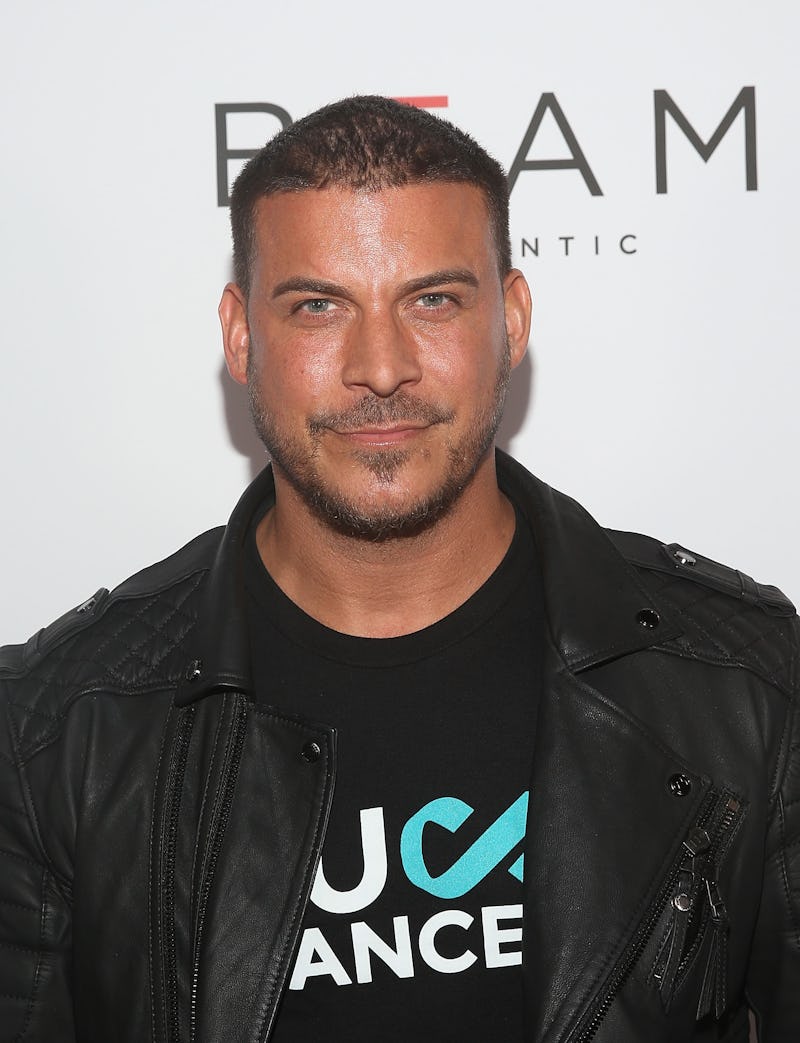 Jesse Grant/Getty Images Entertainment/Getty Images
Vanderpump Rules began as a way to chronicle the drunken antics of the waitstaff at Lisa Vanderpump's now-iconic Sexy Unique Restaurant SUR, but it also served as free publicity for both the restaurant and its eager-to-be-famous stars. But after six seasons of making drinks on the clock and consuming plenty more after punching out, it's understandable that some SURvers — particularly one Jax Taylor — may be eager to remain on the show but ditch their shifts. So, is Jax still working at SUR on Vanderpump Rules?
When we first met bartender Jax Taylor on Vanderpump Rules he was dating Stassi, and the two were a power couple of sorts. Eventually, their volatile relationship gave way, but everyone either stayed at SUR or in its orbit despite the drama. But while other bartenders like Tom Sandoval have repeatedly expressed a desire to do something with their skills besides sling vodka sodas all night, Jax has often seemed content to take shots with customers and be a bartender for life. But now, perhaps with his age and the fact that Schwartz and Sandoval are involved with Lisa and Tom Tom, Jax wants a little bit more.
In a recent episode of Vanderpump Rules, viewers saw Jax tell everyone that he had been offered a job back home in Tampa to work in social media and marketing for a hockey team. He didn't say what team, and he didn't really say how this all happened save for he had a "buddy" he knew who got the offer for him. Brittany wasn't happy, since he didn't discuss moving across the country with her, and it was all a mess. Jax is a big-time hockey fan, so his interest in the gig makes sense, but I also could find no evidence that Jax took that job or was even offered that job. Stassi and Kristen both thought he was lying, and Pump Rules viewers should know by now that anything Jax Taylor treats as fact should be subject to a thorough vetting process, so take from that what you will. Maybe he had an offer; maybe he just wanted to get out of SUR. Who knows? Jax is still being cagey about it on Twitter.
From what I could find on the internet, Jax and Brittany still live in Los Angeles. They're going to premieres and doing fun things that don't have anything to do with SUR. Brittany still works at SUR, so I think we can assume that Jax does, too. What other job is he going to do if his girlfriend and all of his friends work at SUR? I'm not sure Lisa Vanderpump would let him get another job at another bar and still be on Vanderpump Rules. The filming permits, the jobs across town — it would just be so complicated, no? Plus, Jax has admittedly been through a lot lately with his father passing away — it doesn't seem like he would want to jump ship right now and work somewhere else. SUR would give him the flexibility to be there for his family.
For now, Jax seems like he's working at SUR along with his friends, and that's all there is to it. It's a sign of maturity that he sees his friends doing more and wants to do more, and perhaps that will motivate Jax to get out there and be more than a bartender on a reality show (no disrespect). If he has gotten another job, it's not on social media, so we'll just have to wait for the big Vanderpump Rules reveal to see what happens.