Nick Is Having A Crisis Of Confidence On 'Bach'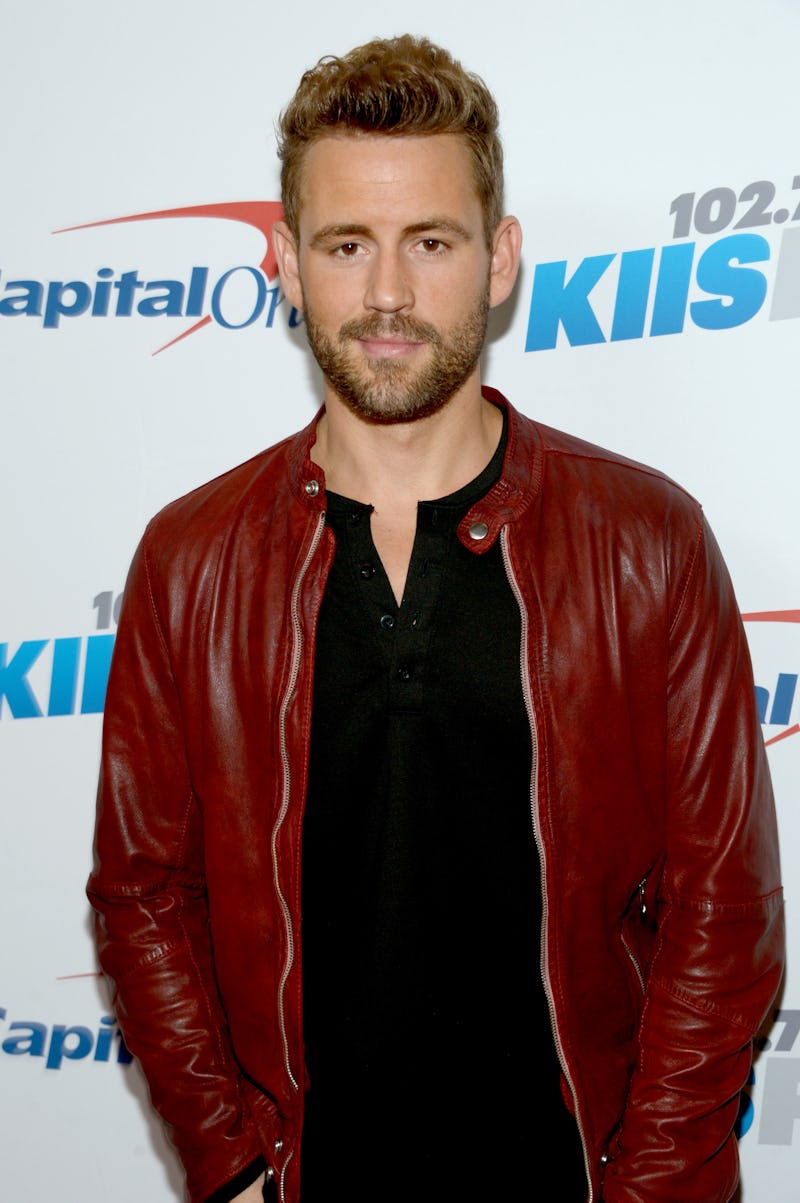 Matt Winkelmeyer/Getty Images Entertainment/Getty Images
You would think that after four stints on a Bachelor show, Nick Viall would have a little bit of the hang of this whole "looking for love on reality television" thing, but that is apparently not true. Not only did Nick cry to the remaining contestants on The Bachelor that he wasn't sure if this whole social experiment was going to work out, he wasn't sure if he would find love at all at the end of it. Will Nick's season of The Bachelor end without a proposal?
Personally, I don't know why Nick is so bent out of shape about having doubts and weird feelings on The Bachelor. He should know by now that this is sort of how it goes — relationships change, the ladies who are being ignored get mad, and people go home. Not a huge deal for anyone who has seen the show before, or, you know have been on the show before. But Nick (like Ben Higgins and many before him) is somehow convinced that he is unlovable, and he thinks that the women in the house may not be for him. Uh, Nick, don't you think that we should have thought about this before you joined a reality television dating show? How are you this shook because you have to send Danielle L. home?
Granted, it's hard to break people's hearts, but Nick knew what he was in for when he got the role of the Bachelor. Ultimately, I think that Nick will overcome all his struggles and find a woman that he truly loves. Nick is definitely a romantic — it's obvious, since he's been on the show so many times. Nick has poured his heart out over and over in front of millions of people. He's either a masochist or a romantic (or maybe both). My guess? Nick will get over this, propose, and live happily ever after with that big, sparkling Neil Lane diamond and his future fiancé.