Princess Eugenie's Instagram Is One That Royal Family Fans Will Want To Follow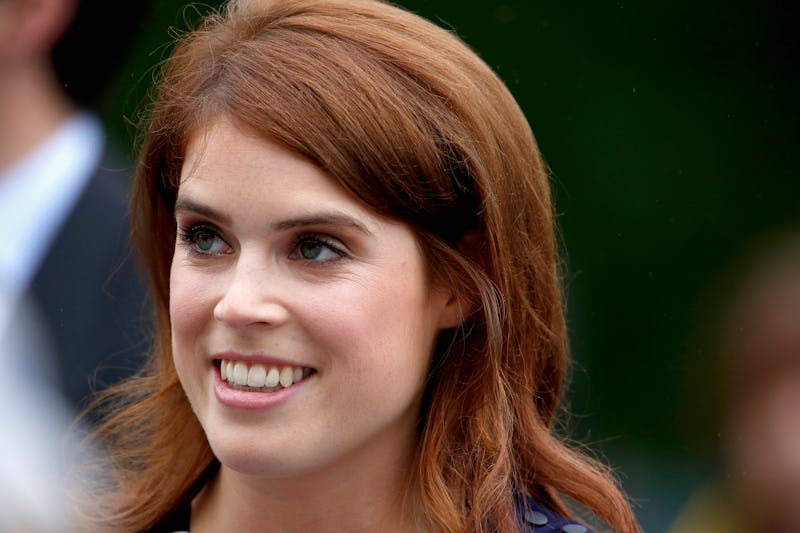 Alan Crowhurst/Getty Images Entertainment/Getty Images
Members of the British royal family are extremely cautious about social media. Heck, some of them don't even have accounts, but there's one particular family member who does and should be followed, stat. Princess Eugenie has social media, but more specifically, Queen Elizabeth II's granddaughter has Instagram. Guess what? She's also the first royal to have her own personal Instagram. She's clearly well ahead of her time.
Eugenie, whose mother is Sarah Ferguson and father is Prince Andrew, actually posts quite a bit on Instagram — and she definitely knows what she's doing. Her photos range from throwbacks to private family photos to clips of Friends (for real) to adorable moments with her fiancé, Jack Brooksbank.
She's already proven herself to be an Instagram pro, but believe it or not, Eugenie hasn't been on social media that long. She launched her Instagram on March 8, which also happened to be International Women's Day. Her first post was a video of herself at the 2018 We Day U.K. Charity Concert, where she told women to "never give up" and also discussed her Scoliosis diagnosis as a child.
She wrote next to her first official IG post,
"I can think of no better day than today, International Women's Day, to launch my personal Instagram. I hope to use this platform to share the causes, passions and people close to my heart."
Since then, Prince Harry and Prince William's cousin has been taking Instagram by storm.
If you're wondering why she has her own personal Instagram and Harry, William, Kate Middleton, and Meghan Markle (she deleted her IG in January) don't, well, People has a possible explanation. According to the publication, unlike some of her other family members, "Eugenie doesn't have a formal working role within the royal family." So this could be why she's allowed to personally post on social media.
People explained further that Eugenie has attended official royal events with her father, but that "she doesn't have a fixed role within the family like her cousins." Compared to other British Royal Family members, Eugenie has a job as an associate director at Hauser & Wirth, a London art gallery.
When it comes to sharing photos, Eugenie is also already breaking the rules. In June, she posted a photo of her father (below) standing in a private corridor at Buckingham Palace and captioned it,
"A wonderful and proud day celebrating Her Majesty's birthday and @hrhthedukeofyork for his first Trooping the Colour as Colonel of the Grenadier Guards. #troopingthecolour."
Apparently, where the picture of the Duke of York was taken was the issue. There's supposedly a royal rule that says no private part of royal residences should be shared with the public. According to the Daily Mail, Eugenie admitted she got in trouble for posting the image as the September 2018 cover star of British Vogue. Her older sister, Princess Beatrice, was also on the cover with her. She said,
"I recently got in trouble for posting a picture of Papa in a corridor of the palace that was off limits to the public."
It doesn't seem like it was that big of a deal, because the photo of Andrew is still on Eugenie's Instagram for all to see.
Eugenie also opened up to British Vogue about the difficulties of getting comfortable with Instagram and ensuring people are seeing the real Princess Eugenie. "It's so easy to recoil when you see a perfect image, but it's important that it's real," she said. "We're real."
Based on the access Eugenie's given to the public so far with her Instagram, there's no doubt she's as "real" as they come.