This New 'Strictly' Star Is SO Open About Relationships & It's Honestly Refreshing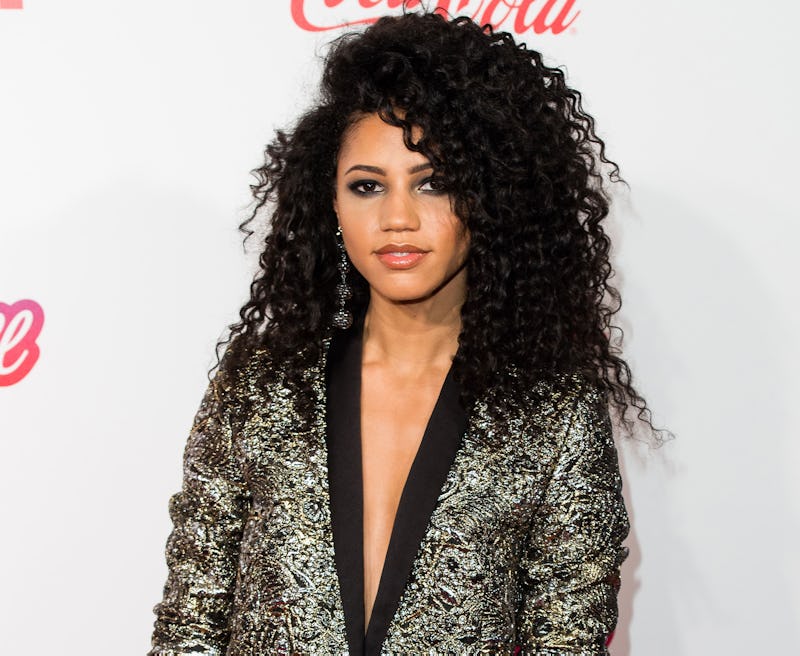 Jeff Spicer/Getty Images Entertainment/Getty Images
Vick Hope has been confirmed for Strictly Come Dancing 2018. As with any celeb that takes part in the series, people have already started to question whether she could fall victim to the dreaded Strictly curse (as cheesy as that sounds). But hold on, does Vick Hope even have a boyfriend? Are people jumping the gun a little bit, here?
Fortunately for fans, Hope is pretty open when it comes to her love life, so it's fairly easy to set the record straight. The DJ has been dating 30-year-old actor Tom Rosenthal for the past four-and-a-half years. However, she revealed on the When Life Gives You Melons podcast (hosted by fellow radio presenter, Maya Jama) that the pair recently decided to split.
Admitting that she now feels like she's "going through a quarter-life crisis", Hope said that she and Rosenthal — who has starred in Channel 4 series Friday Night Dinner, Broadchurch, and Bridget Jones's Baby — had broken up. Explaining why they called time on the relationship, she said: "I was thinking, 'Is this right? Is this who I'm going to be with for the rest of my life? If I'm not 100 percent sure about that, then maybe I should get out."
The rest of Hope's dating history is unknown — although she did admit on air that Love Islander Eyal Booker had slipped into her DMs. However, I'm guessing that didn't work out as he's now taking part in E4 reality show Celebs Go Dating to find love. Not that that matters because the rest of her life is way more interesting anyway.
You've probably heard 28-year-old Hope on your radio every morning. The Capital FM DJ currently hosts the station's breakfast show alongside Roman Kemp and has also appeared on TV in a number of roles including the host of Sky One's racing show, Carnage. Oh, and she is also the digital reporter for The Voice, and presented a Channel 5 documentary that into the Slenderman killings. As Capital reports, the DJ is also a human rights activist as well, having been appointed an ambassador for Amnesty International at the tender age of 16.
However, before she made a name for herself in the presenting world, Hope studied at the University of Cambridge, and obtained a modern languages degree. She may now work in radio and TV now, but she revealed on the When Live Gives You Melons podcast that she previously had ambitions to work in law or join MI5 or MI6.
The presenter hopes that the career path she has chosen will help to pave the way for other young women from minority and less privileged families, telling the Evening Standard that she is "prepared to work 10 times harder because if I do that I can make it better for the girls coming after me."
Even though she has plenty experience in front of the camera, Hope said that she's incredibly nervous about performing in front of people. "I'm so nervous about doing something outside of my comfort zone in front of so many people on live TV, which I could easily screw up," she said in a statement to the BBC.
Hope will join YouTuber (and Zoella's brother) Joe Suggs, activist and presenter Katie Piper, Steps' Faye Tozer and Red Dwarf actor Danny John-Jules in the new series of Strictly Come Dancing which will begin this autumn.
Keep your eyes peeled to see who else will be taking to the 2018 dance floor.