Drake's Emotional Hurricane Harvey Video Will Make You Take Action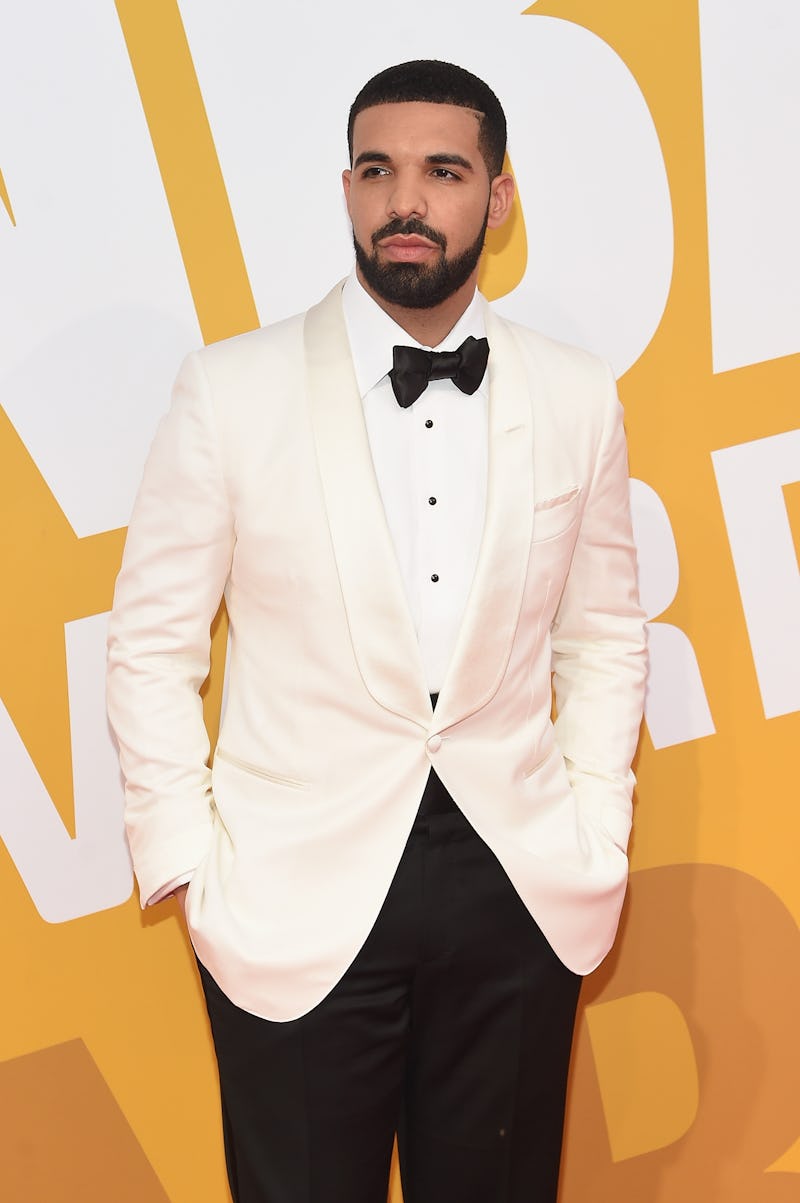 Jamie McCarthy/Getty Images Entertainment/Getty Images
Following the tragic events in Houston as a result of Hurricane Harvey, a number of celebs have made donations to relief funds and have used their public profiles to encourage others to do what they can to help. In a video message in which he gives a shout out to the heroic men and women providing assistance to victims of the disaster, Drake announced that he was making a $200,000 contribution to J.J. Watt's Hurricane Harvey relief fund. The clip was posted to Drake's Instagram account on Aug. 31, and features the rapper encouraging his own fans to make donations through Watt's Youcaring fundraiser page.
"To the resilient people of Houston and the entire state of Texas," Drake says at the start of the video. "I would like to send you all of our love and all of our prayers." The singer then offered praise to the people who are working to provide relief to those affected by Hurricane Harvey. Drake continued, "To the brave men and women that have assisted in aide, relief, rescue, your actions are truly heroic."
Very well said! Drake then announced his contribution saying, "My good friend J.J. Watt started a fundraising effort through Youcaring and I've donated $200,000 towards it." You can check out the fundraising page here. "The journey to rebuilding is going to be a long one," Drake says at the end of the video, "so anything you can give is greatly appreciated."
As JustJared noted, Watt responded in a comment on Drake's Instagram post. "Legend," Watt said. "Thank you brother!"
Drake had previously shared a message to Instagram on Aug. 28, in which he explained that he was "devastated" by the damage Hurricane Harvey had caused. "I am praying for the safety of all those affected," he wrote as part of a lengthy caption. "Houston has truly been a home to me over the last 8 years."
Drake also encouraged his fans to do what they can to assist people affected by the hurricane in his first message. "Whatever effort you can make to help will go a long way," he said. Indeed, if you can make a donation to support the victims of Hurricane Harvey then definitely follow Drake's lead. Every dollar helps.