Drake Poured His Heart Into 'More Life'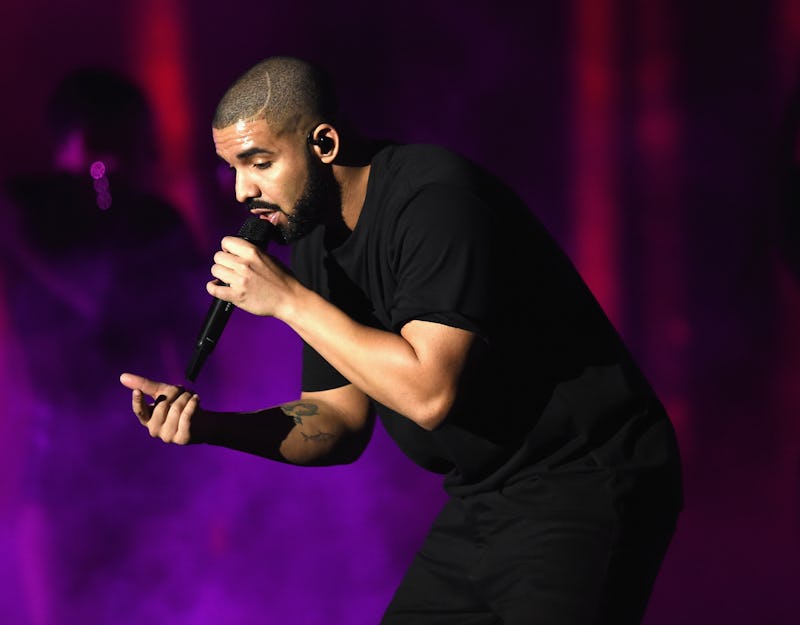 Kevin Winter/Getty Images Entertainment/Getty Images
There's one incredibly special moment on More Life that I'm pretty sure you may have breezed on through, but definitely deserves more attention. Drake's opening message on More Life was so sweet to hear. Better still, the message kicked off the playlist, acting as a kind of blessing for all of us to hopefully enjoy listening to More Life. It becomes evident in hearing Drake's opening message that this playlist was clearly a labor of love for him and the team he brought on board.
Drake sounded pretty happy and easygoing as he spoke on the pre-recorded message that started the More Life debut on OVO Sound Radio. Recorded while on his Boy Meets World Tour, apparently at his stop in London, Drake was effusive in his thanks and praised for those who made More Life a reality. He also made sure to spread the love ahead of the opening track, "Free Smoke."
Here's a transcript of Drake's opening message:
"Hey everybody, this is Drake. Coming to you live from the dinner table. London, England, 6 p.m. our time, so like 1 p.m. back home, west coast time. I don't even know, but just sitting with the squad, celebrating, enjoying everything, you know. I wanna thank every single person that helped with this project. [...] Everybody that helped with this project, everybody that lended their inspirations — their inputs, their hard work, their dedication, all that — we really appreciate it. You know, this project is definitely just a celebration of the fact that we're all still here, still going. So to each and every person listening: I truly do wish you more love, more blessings to you and all the people that you care about. And of course, more life. Enjoy."
How sweet is that?
More Life is another great entry in the Drake catalogue. Thanks to his opening message, it's clear that a part of that greatness is because of all of the love that was poured into the project.