You Can Buy Britney Spears' Best Outfits On Ebay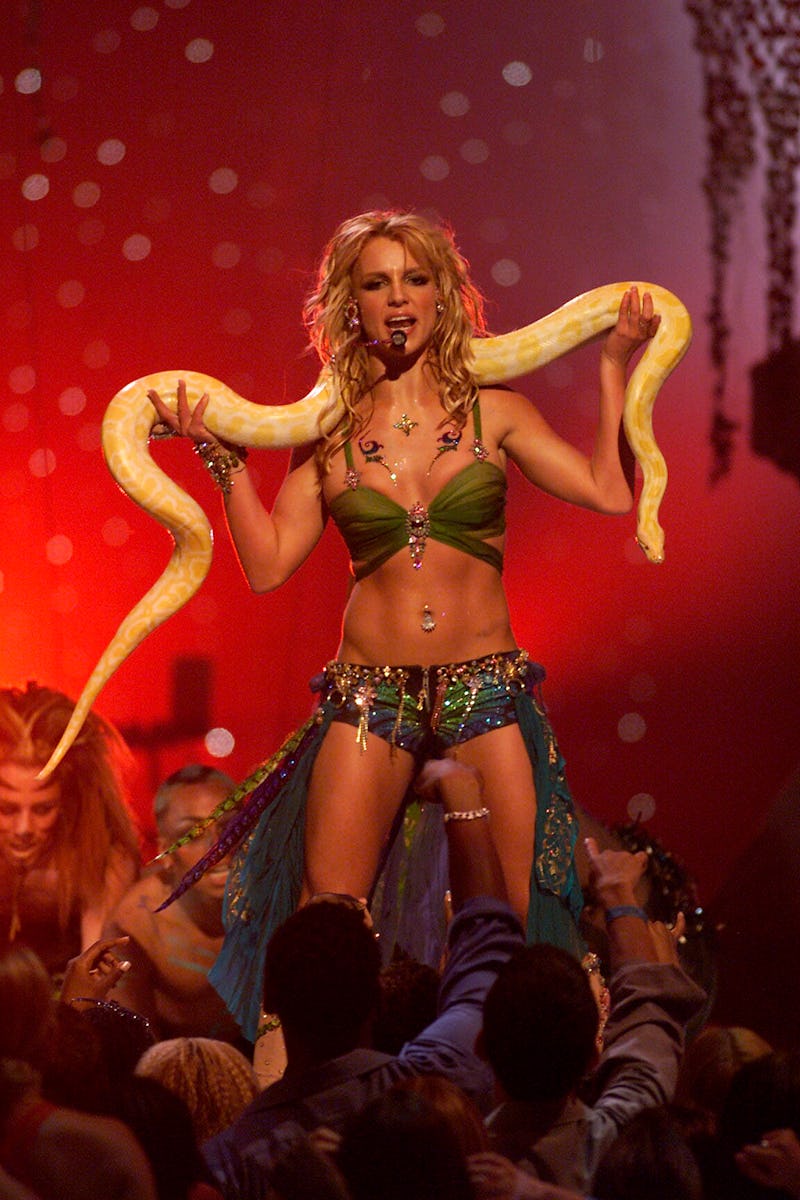 Scott Gries/Getty Images Entertainment/Getty Images
Britney Spears has worn some of the most iconic costumes of all time while performing on stage. In fact, she might be the only performer whose costumes I can describe from memory. Britney Spear's legendary costumes are for sale on Ebay right now, and you, a mere mortal, can buy them, assuming you have at least $100,000 in the bank. Womp womp.
While Ms. Spears relinquished the costumes back in 2003, they have been kept together by a collector, who is now selling seven of the singer's most iconic looks as a set on Ebay (unfortunately you can't just pick your favorite from the bunch — not that you'd want to). The collection includes Spears' booty shorts and green top she wore whilst holding a snake during her performance of "Slave 4 U," the metallic Versace dress she wore to the MTV awards, the crop top/bell bottom combo she wore to the Super Bowl halftime show in 2001, and the costume she wore in the music video for "Me Against The Music" with Madonna, among others.
The bidding is currently up to $99,995, meaning that you only have to bid $100,095 to get these seven outfits for yourself (if only you had an extra $100,000 chilling in the bank, am I right?).
However, I almost feel like these outfits deserve to be in a museum (or your closet), rather than in some collector's basement.
The bidding for Britney Spears' legendary costumes on Ebay ends Friday, May 12.
Oh, and you have to pay $200 for shipping, so budget accordingly.