Kyle & Eden's 'RHOBH' Chat Went So Poorly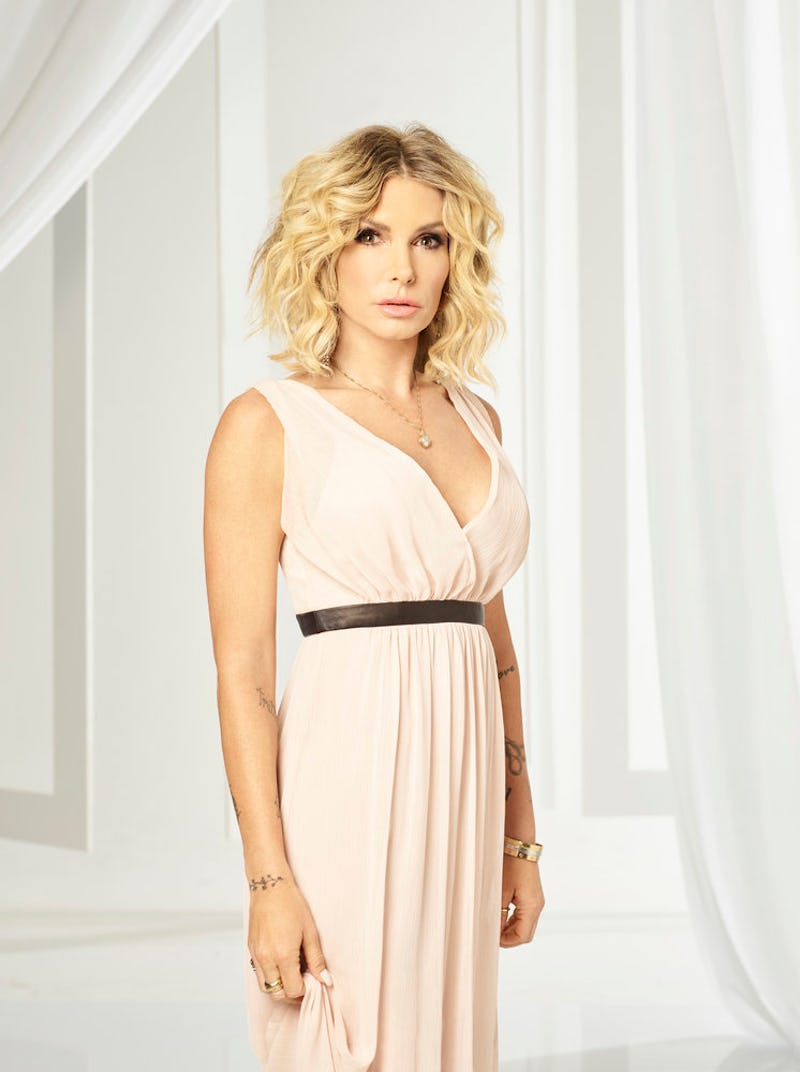 Richie Knapp/Bravo
Is anyone else loving the newest Real Housewives of Beverly Hills star Eden Sassoon? She just popped out of nowhere this season and honestly, she came around right after viewers were introduced to Dorit, so fans like myself were desperate for something different. Eden really is such a breath of fresh air. She seems very mellow, very intuitive, and extremely level-headed which is a rarity around reality television. Unfortunately, Eden's attempt to connect on a deeper level with Kyle didn't exactly go swimmingly on Tuesday's episode.
After witnessing the fight between Rinna, Eileen, and Kim last week where Kim's sobriety and her relationship with Kyle were brought up, Eden wanted to get to know Kyle a little bit better. She said that she felt like she didn't exactly get her full energy the first time they met. I love that Eden works off of energy and vibes. She makes me want to do some yoga and just chill out. Regardless, she went to lunch with Kyle and Rinna to just have a get-to-know-you lunch that ended up unintentionally turning into a pretty heavy conversation that Kyle was not psyched to be a part of. It was super uncomfortable to watch and not because either side was wrong.
The topic of Kim's sobriety was brought up and Eden asked Kyle about her family tree. It was seemingly innocent chat that turned into Eden analyzing if Kim's issues could have come from in their family. Eden wasn't trying to be nasty about it and was very clearly coming from a good place. She was basically trying to relay the fact that she had dealt with addiction with her own sister and didn't want Kyle to be blind to the tragedy that can occur from it. Kyle was annoyed and felt like Eden was prying. She was pretty upfront about not wanting to speak about her relationship with Kim. I honestly can't blame her, but I was also not feeling like Eden was prying on purpose.
Luckily, the entire thing ended up being fine and I don't think we will see anything crazy coming from it later in the season. If anything, I think that they may connect better with a commonality like a family member's struggles. We'll have to see as the season unfolds.