Elizabeth Smart Will Narrate Details Of Her Abduction For Lifetime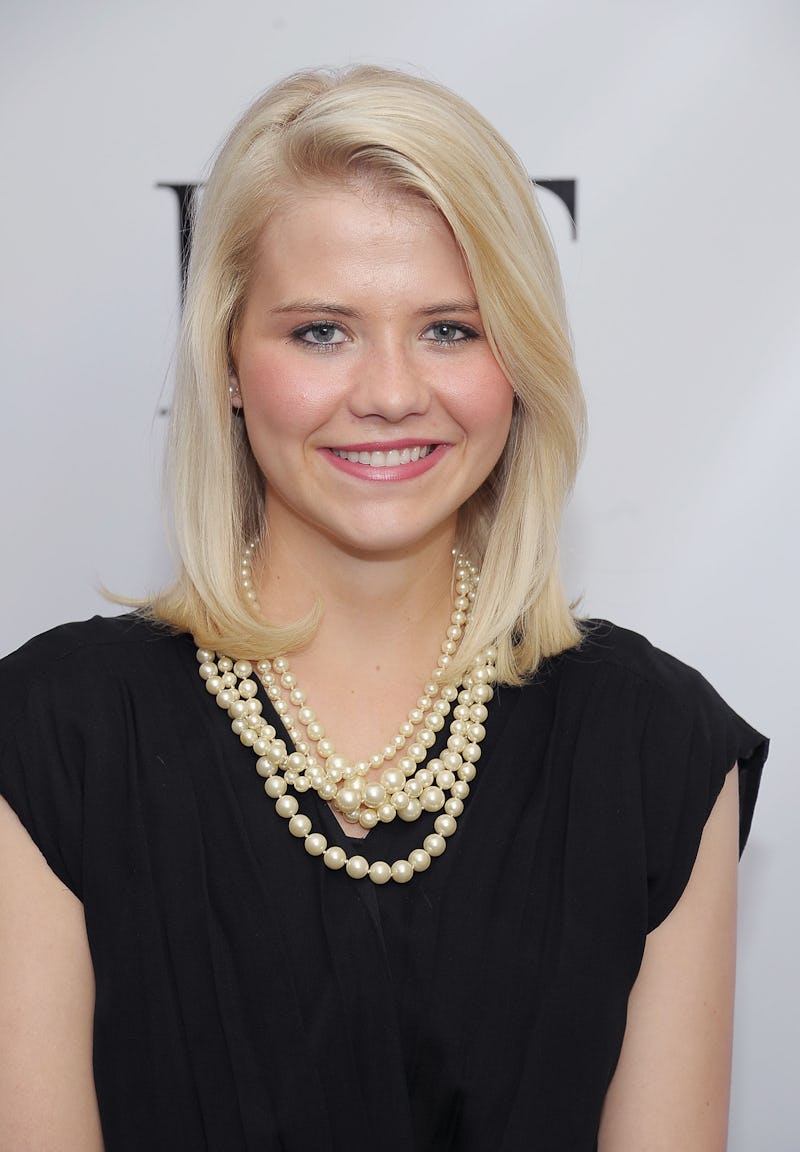 Michael Loccisano/Getty Images Entertainment/Getty Images
Nearly 15 years after her kidnapping Elizabeth Smart will narrate the details of her own abduction in an upcoming Lifetime movie. The new film, I Am Elizabeth Smart, will chronicle the chilling account of the then 14-year-old's disappearance from her Salt Lake City, Utah home in 2002 through her own perspective. The reflection is another instance of remarkable strength by the now 29-year-old mother of two.
According to Deadline, the made for television movie will debut later this year as part of a cross-network event in conjunction with A&E's Biography nonfiction special, Elizabeth Smart: Autobiography. Smart will additionally serve as executive producer on the project as she, along with close family, law enforcement, and eyewitnesses will reveal new information about her shocking abduction.
Smart has, no doubt, shown an extraordinary amount of fortitude following her recovery, speaking out about her experience and becoming an advocate for victims like herself. In 2011, she launched the Elizabeth Smart Foundation as an effort to avert human trafficking and child abductions. Smart also collaborated with the Department of Justice to create a survivor's guide for abducted minors.
In the years since her rescue, she also published a book titled My Story and often appears at speaking engagements to share her chilling story, while lending to the public awareness of open abduction cases.
Smart's story gained extensive national attention when she was abducted from her bedroom at knifepoint in June 2002 by Brian Mitchell. At just 14 years of age, she was held prisoner for nine months by Mitchell and his accomplice, Wanda Barzee. During her tortuous capture, Smart was neglected food, and was reportedly drugged and raped. Surely it isn't easy to relive these moments again.
But in the upcoming movie, Smart will bravely recount her time in captivity, detail her miraculous survival and discuss misconceptions about the traumatic experience. Viewers will also get a glimpse into Smart's current life as a wife and mother, marking her determination to not allow the event to define the rest of her life.
According to reports, Alana Boden will be portraying Elizabeth Smart in the film, while Riverdale's Skeet Ulrich and The Blacklist's Deirdre Lovejoy are set to step into the roles of Brian Mitchell and Wanda Barzee.
Smart's story is certainly amazing. I can't wait to learn more about her life after surviving such a distressing event.