This 'GoT' Season 7 Instagram Is Khaleesi Approved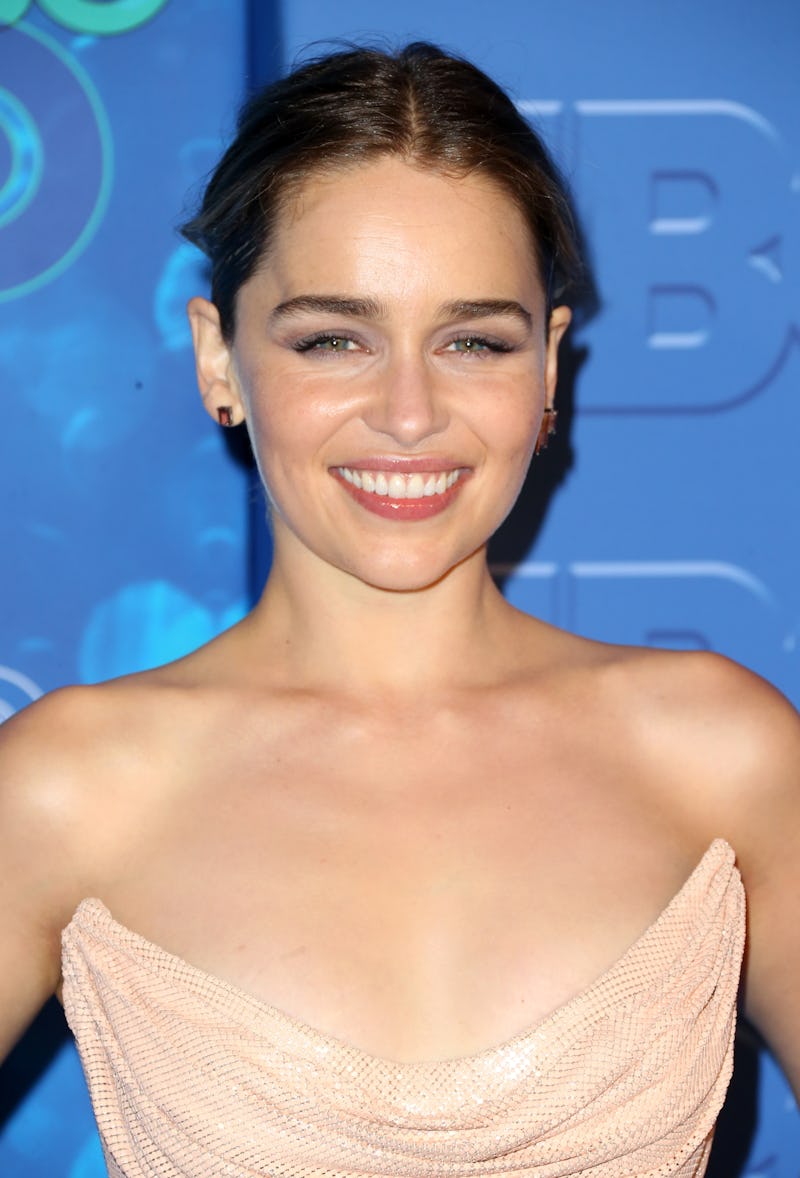 Frederick M. Brown/Getty Images Entertainment/Getty Images
It looks like filming on Game of Thrones Season 7 has finally wrapped. How do I know this? Well, sadly, I'm no clairvoyant; I have Instagram. Emilia Clarke celebrated the end of GoT Season 7 filming with a celebratory Instagram video. Not only was she looking super badass in her Khaleesi wig and makeup, but the pure joy radiating from the video frame was just about the best thing I've experienced all week.
Clarke, who is a big fan of making lip-sync videos and posting them to her Instagram for all of us to delight in, celebrated the last day of shooting by singing along to R. Kelly's "I Believe I Can Fly." The classic '90s jam, made famous in the film Space Jam, is also a cheeky nod to Daenerys Targaryen, who is herself a dragon-rider on Game of Thrones.
We got a glimpse of Daenerys in action during the final Season 6 episodes, as she sat atop her dragon and literally burned the house (well, Slaver's Bay, mostly) down. The fact that she did it so majestically only added to the greatness of the moment. Now, if the team behind Game of Thrones had seen fit to score Daenerys' moment of dragon greatness with "I Believe I Can Fly," I'm pretty sure Game of Thrones would have been nominated for a few more Emmys at last year's ceremony. It would have been perfect.
Clarke has good reason to be so upbeat about the end of filming. If the rumors from the GoT Season 7 set are to be believed, then big things are happening and Clarke has been put through the ringer to make them happen. Among the rumors is one common theme: Daenerys is going into battle and it's going to change the lives of everyone around her.
There's been discussion around the fact that Daenerys was spotted with Jon Snow during filming, sparking rumors that the two are finally teaming up and possibly going into battle against the Lannisters. The battle's been brewing for a while, but will it actually happen?
The only surefire thing we have to go on is that, thanks to this Instagram video, Clarke is one happy camper. That bodes well for Season 7: If Clarke is smiling about it, we should be smiling, too.