Emily Ratajkowski Opened Up About That Time She Got Arrested Protesting With Amy Schumer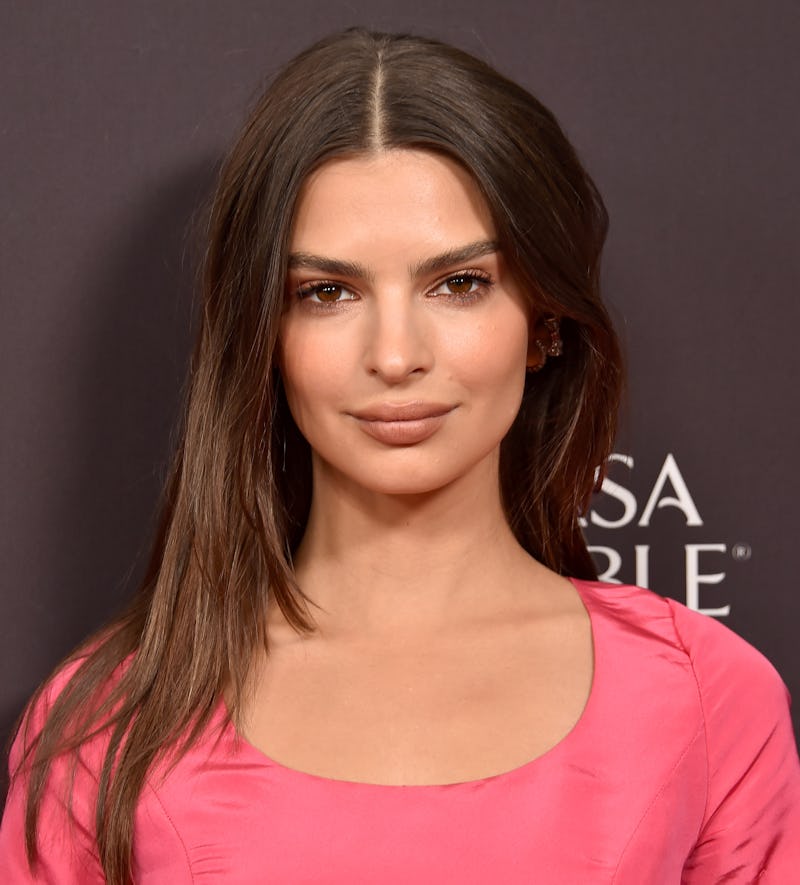 Gregg DeGuire/Getty Images Entertainment/Getty Images
In the politically turbulent time everyone in the United States is living in right now, more and more people have decided to do something about it, even if standing up for their beliefs might get them in some legal trouble. On Wednesday night's edition of Busy Tonight, Emily Ratajkowski talked about getting arrested with Amy Schumer, opening up about how important it is to do more than just vote in local and national elections.
Last month, Schumer, Ratajkowski, and seven others were arrested in Washington, D.C. after protesting Brett Kavanaugh's Supreme Court confirmation in the Hart Senate Office Building. And when host Busy Philipps asked Ratajkowski about the experience, not only did she have positive things to say about it, but she also emphasized how necessary taking action at every opportunity is.
First of all, the way that she and Schumer decided to protest? Totally casual — and they were OK with the possibility of being arrested from the start. Ratajkowski said:
"I was flying back from Europe and got wifi and the first text I received was, 'Hey, want to go get arrested with me on Thursday?' And I said, 'actually, yes,' and that's basically the only conversation we had about it."
Getting arrested for a cause you truly believe in? Sounds like a no brainer — at least, for Schumer and Ratajkowski, anyway. That doesn't mean it was easy; Ratajkowski said it was 90 degrees in D.C., which had to be hard on Schumer, who was pregnant at the time (even though she didn't reveal the news until later). But that didn't stop them from protesting, which was obviously very important to them both.
"Listen, voting is awesome, but there's so many things we can do all other days of the year," she said. "I really think getting down to D.C. and seeing how everything works is amazing."
After her arrest, Ratajkowski shared a photo of herself protesting, along with a caption about what it meant to her. She wrote:
"Today I was arrested protesting the Supreme Court nomination of Brett Kavanaugh, a man who has been accused by multiple women of sexual assault. Men who hurt women can no longer be placed in positions of power. Kavanaugh's confirmation as a Justice of the Supreme Court of the United States is a message to women in this country that they do not matter. I demand a government that acknowledges, respects and supports women as much as it does men."
During the protest, Schumer and Ratajkowski spoke to the crowd, thanking them for being there.
"Emily and I just wanted to thank you all for showing up today," she told her fellow protesters. "That's what we're going to do. We're going to keep showing up and no matter how this goes, they cannot keep us down. We will win."
It's awesome to see people like Ratajkowski and Schumer taking action like this. If you're unhappy with the way the 2018 midterm elections turned out — or if you, like many people, want to help move the country into a much more positive, progressive direction — take her words to heart. There's plenty that can be done when it's not election day... even if it leads to getting into a little good trouble.