Emma Roberts' New Hair Color Is Total Ginger Goals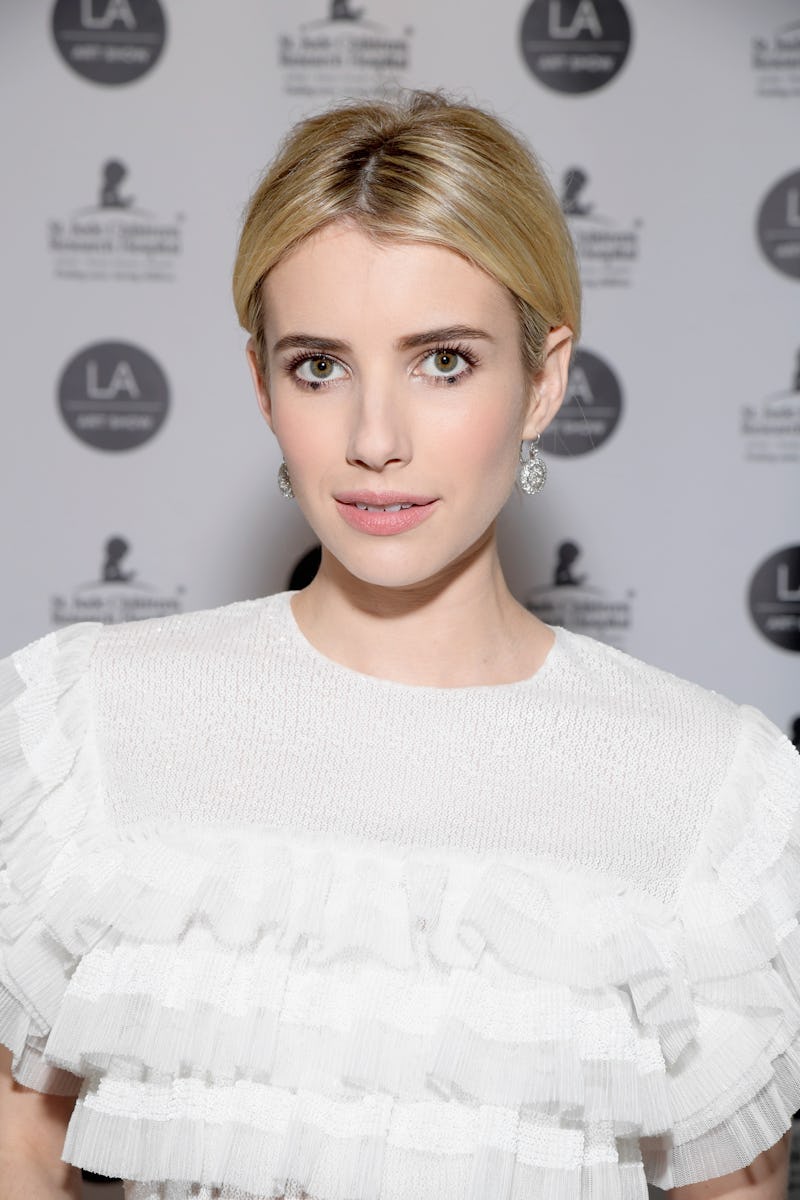 Matt Winkelmeyer/Getty Images Entertainment/Getty Images
Bright red hair might not be everyone's favorite look — looking at you, high school me — but Emma Roberts is definitely slaying it. Roberts debuted her hot new color, dubbed Cayenne Spice by her hairdresser, as she headed out of the salon on Feb. 2.
Roberts has had red hair before, though in a subtler shade. This is her first foray into strawberry territory, and her new color, which is courtesy of Nikki Lee from Nine Zero One Salon in West Hollywood, looks excellent on her (just like every color she tries tbh). Roberts is a natural low-key blond, but has had dye jobs ranging from brown to icy blond, and has worn even more cuts than colors.
Her Cayenne Spice 'do may seem like a step down from some of her more dramatic changes, but we're loving this warm color, especially in the middle of a dreary and seemingly endless winter. We're also mad jealous that Roberts gets to be at stylist Lee's fingertips — and not for the first time. Roberts's summer 2016 look was another of Lee's dye creations, a blond Lee called Dreamy Butter Cream. And before Dreamy Butter Cream was Desert Rose.
You can check out Roberts's fiery new look below.
It's hard to know what color Lee and Roberts will come up with next — but whatever it is, it will definitely be excellent.