The Biggest 2017 Hair Color Trends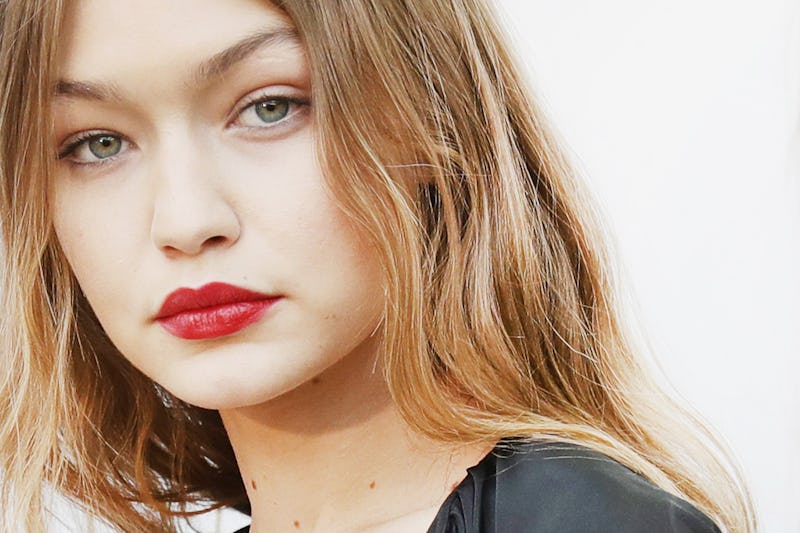 Vittorio Zunino Celotto/Getty Images Entertainment/Getty Images
With the new year on the horizon, you may be interested in giving your personal style a revamp, resulting in a whole new look. It'll be useful to know all about the biggest 2017 hair color trends, so you can stay ahead of the curve and possibly embrace the "new year, new you" mantra with a brand new 'do.
Aside from donating your entire wardrobe to charity and starting over — which is neither time nor cost effective — IMO, one of the simplest ways to change up your appearance to reflect your personality is by choosing a new hair color. Of course, you could go for a dramatic hair cut, but if you don't like the end result you have to wait for your locks to grow back, whereas if you dislike your new hair color you can usually backtrack a little easier, especially if you use a non-permanent dye. If you're really nervous about coloring your hair, or you're a hair dye virgin, there are plenty of semi-permanent dyes and wash-in/wash-out options available nowadays, so there's much more scope to play with your hair color.
During 2016, there's been a plethora of quirky hair color trends from colorful rainbow hair, to whimsical succulent hair inspired by cacti, and even glow in the dark phoenix hair. But what hair color trends will the new year have in store for us? Matrix Style Link Celebrity Colorist George Papanikolas shares his predictions for the biggest hair color trends of 2017.
1. Nude Hair
"This hair color has a very neutral tone to pair with your skin tone and create an overall nude look," says Papanikolas in an email to Bustle. "Natural blondes are usually born with this hair color. Think Gigi Hadid and Cara Delevingne," he says.
2. Jewel Tones
"The bolder version of the pastel trend but not as intense as the ultra-vibrant punk colors. Shades like Quartz Pink and Sapphire Blue incorporated into soft ribbons and color melts," says Papanikolas
"This option is very easy for those with lighter hair," explains Papanikolas, "darker hair will need to be pre-lightened to achieve the look. I turn to Matrix Color Sync Watercolors to create these custom colors on my clients!"
3. Baby Blonde
"The pale pastel blonde is the perfect pairing to a dark winter wardrobe," says Papanikolas, "when committing to this color, maintenance is so important. I always recommend Matrix Total Results Hello Blondie Shampoo and Conditioner to keep hair radiant between salon visits."
4. Tiger's Eye
Papanikolas describes tiger's eye hair as the latest evolution of bronde. He exlpains, "This color is a combination of highlights — in shades like honey, amber, and soft brown — that are painted on using the balayage technique. This color became an overnight sensation in 2016 and is here to stay."
This cool hair trend pays homage to the precious stone of the same name. "The tiger eye stone is worn for protection and confidence and anyone who wears this shade will definitely feel confident!" Says Papanikolas.
"They will not only have a beautiful color but it's ever so subtle when it grows out, so you don't have to worry about harsh roots and high maintenance. The look has a universal appeal as it sits in the middle of the hair color spectrum," he says, "it can be adjusted warmer or cooler to suit your skin tone. A great example of this color is Hannah Davis Jeter."
5. Chocolate Mauve
Although "chocolate mauve" sounds like the name of a delicious dessert, it's actually a hair color. "This is a great way for brunettes to get a modern take on highlights," says Papanikolas, "the unexpected combination has been and will continue to be one of the latest 'it' colors. Use an oil like Matrix Biolage R.A.W. Replenish Oil-Mist as a treatment overnight and wash out in the morning to ensure the color shines."
Choose your favorite hair color trend or put your own spin on Papanikolas' predictions — whatever you decide, make 2017 a year to try something new!