Emma Stone's SAGS Look Was Super Pretty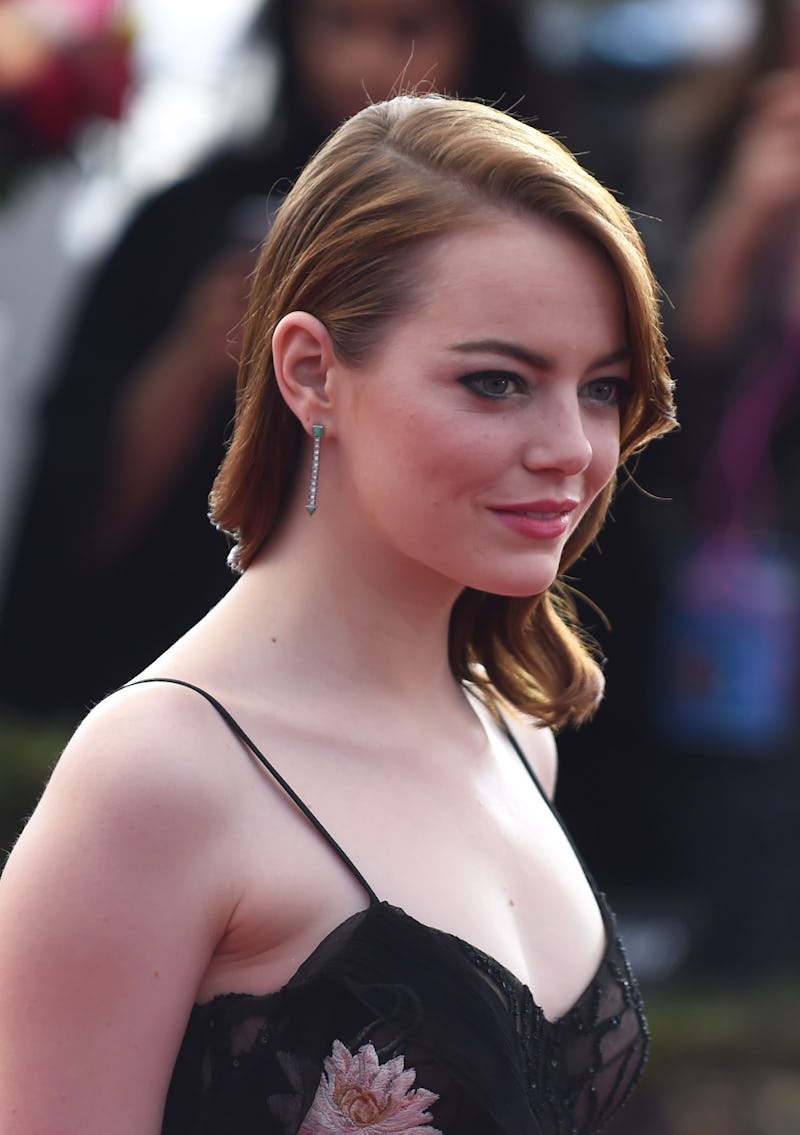 Emma McIntyre/Getty Images Entertainment/Getty Images
When it comes to fashion, Emma Stone is kind of all over the place — in the best way possible. There's no predicting what the actor will wear, and Stone's look at the 2017 SAG Awards was no different.
She was nominated Sunday night for her role in La La Land, and definitely came dressed the part. On the red carpet, Stone dazzled us all with a truly Hollywood-worthy semi-sheer Alexander McQueen dress. It had thin straps, a lace side panel, and beautiful floral embroidery. She paired it all with sultry eye makeup and glamorous side swept hair.
This was, of course, a huge fashion departure from what she wore to the SAG Awards in 2015. Instead of a typical dress, Stone went for a menswear inspired Dior outfit — with a blazer up top, a skirt on the bottom, and a gorgeous tulle train. That year she won for her role in Birdman, so she got to strut the look across the award stage. (And even tripped her co-star Naomi Watts in the process. Yikes.)
Stone is seriously versatile, not only in the roles she takes (which are all amazing, btw) but in every look she tries. Somehow, she nails it each and every time. Take a look at what I mean.
She seriously can wear whatever she wants. And always manages to look so comfortable doing so.
She didn't go overboard with the accessories. Just a tiny bag.
And some simple earrings and a bracelet. So chic.
The look was very old Hollywood.
The most glam part, though? Definitely her hair.
Lookin' good, Emma!