A "New" Ernest Hemingway Story Is Now Available For You To Read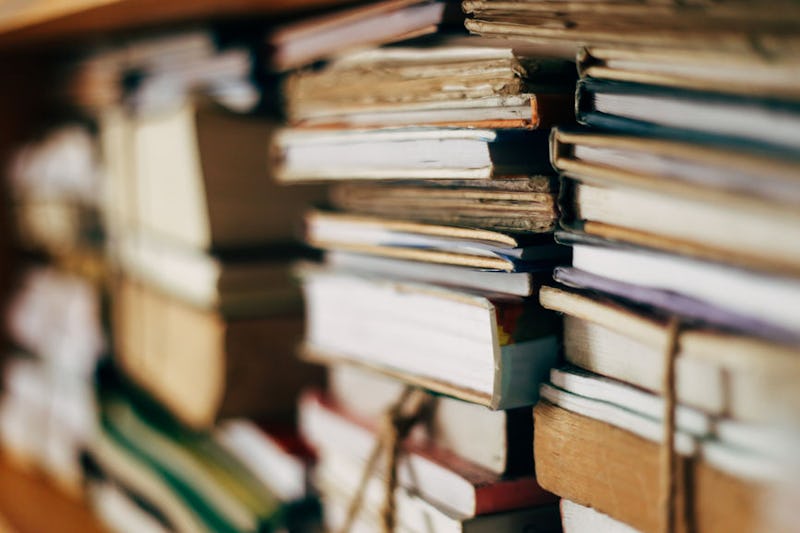 Jessica Sharmin/Stocksy
Another rare story from a beloved writer is set to appear in Strand Magazine this year. "A Room on the Garden Side" is a previously unpublished Ernest Hemingway story that will be released for the first time in the June - October summer issue of the magazine, which is available now. The issue will also feature an essay from The Snowman author Jo Nesbø.
Written in 1956, "A Room on the Garden Side" centers on Robert, a soldier who goes by the nickname of "Papa" — which was the author's nickname, by the way — who spends his last night in Paris drinking with his fellow servicemen at the Ritz Hotel, before shipping out for the front the next morning. I'm sure the author would insist it's not autobiographical, but come on, Hemingway.
"A Room on the Garden Side" is one of many Hemingway works to deal with war and Paris. His three most famous novels — The Sun also Rises, A Farewell to Arms, and For Whom the Bell Tolls — all deal with the brutality and aftermath of World War I and the Spanish Civil War. The Sun also Rises opens on the fictionalized versions of Hemingway and his cohort in Paris before following them to Pamplona for the running of the bulls. His works mirror his life in many ways: Hemingway served as an ambulance driver during World War I and later moved to Paris, where he met Gertrude Stein, Ezra Pound, F. Scott Fitzgerald, James Joyce, and many other writers who defined the work of the era.
According to The Guardian, the previously unpublished Ernest Hemingway story was one of five WWII tales about which the author wrote to his publisher in August 1956. In that letter, Hemingway told Scribner, "I suppose [the stories] are a little shocking since they deal with irregular troops and combat and with people who actually kill people... Anyway, you can always publish them after I'm dead." Of the four other stories — "Black Ass at the Crossroads," "Indian Country and the White Army," "The Monument," and "The Bubble Reputation" — only "Black Ass at the Crossroads" has been published, having appeared in the 1987 collection, The Complete Short Stories of Ernest Hemingway. Indeed, as he wished, the story is coming out long after the author's death. Hemingway died nearly 60 years ago, on July 2, 1961. It remains to be seen if the other three stories will ever be available for reading by the public.
"A Room on the Garden Side" isn't the only rare work of fiction that Strand Magazine has published in recent years. In 2014, the magazine published "Crazy Night," a Tennessee Williams story discovered three decades after his 1983 death. A lost Raymond Chandler story, "It's All Right — He Only Died," appeared in the magazine last year, 60 years after it was first written and 58 years after his death. Strand Magazine has previously published lost works by James M. Cain, Dashiell Hammett, and Cornell Woolrich.