Here Is Every Single Christmas TV Episode You Can Watch On Netflix *Right Now*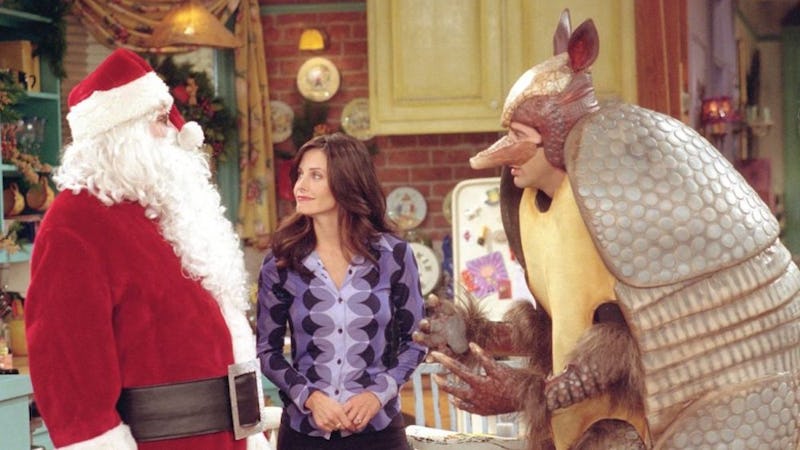 Warner Bros. Television
It's like the scene straight out of "The Christmas Song": chestnuts are roasting on an open fire, Jack Frost's nipping at your nose, and yuletide carols are being sung by a choir. But, let's be honest, everybody knows it isn't really Christmas until you've watched your favorite Christmas TV episodes on Netflix. Now, you could just re-watch all of The Office's Christmas episodes like last year and possibly the year before that. But, why not broaden your holiday TV horizons this holiday season by exploring some of the other great Christmas episodes that Netflix has to offer?
For those not sure where to start — and not really interested in endlessly scrolling through Netflix — let this list be a helpful guide to finding what to watch this holiday season.
It's got a little something for everyone. A fan of classic sitcoms? Think about throwing on holiday episodes from Frasier, Cheers, and Parks and Recreation. Want something a little offbeat? Watch Black Mirror or Bojack Horseman's special holiday episodes. Want something that's just kind of Christmasy? Well, Unbreakable Kimmy Schmidt and Mad Men might be the way to go. Heck, even Twilight Zone had a Christmas episode that will leave you with chills, in a good way, I swear.
So what are you waiting for? Get to watching before its too late.