6 New Netflix Christmas TV Specials That Will Make Your Holiday Season Merry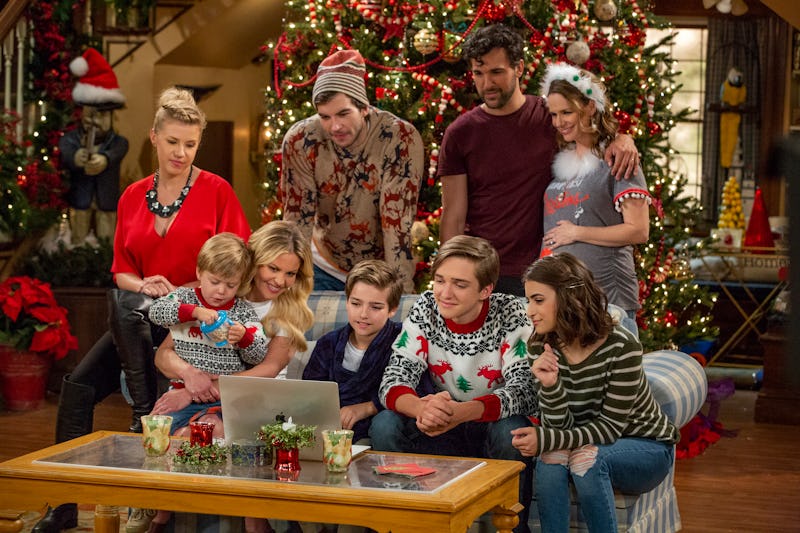 Mike Yarish / Netflix
Once again, the holiday season is upon us, but while the weather outside turns frightful, Netflix's streaming selection will prove to be so darn delightful that you'll never want to leave the comfort of your own couch. (Unless you simply need to refill your hot cup of cocoa.) But since it can be hard to keep track of all the yule tide entertainment out there, a list of every Christmas TV special coming to Netflix this season is a must for dedicated holiday lovers everywhere. After all, what better way is there to put yourself in the festive mood?
Sure, Netflix movies may get a lot of the attention these days, thanks to last year's release of the widely popular A Christmas Prince — which is a definite must-see for all those who haven't had the pleasure just yet— but the streamer hasn't forgotten about the TV fans in the audience.
Not to be outdone, special TV episodes will also be taking center stage this winter that'll prove to be just as fun to watch as anything currently streaming. So grab your coziest blanket, a mug of eggnog, and check out Netflix's brand new, must-see holiday titles. There's a reason it's called the most wonderful time of the year, after all.
The Great British Baking Show: Holidays (Nov. 30)
Prepare your inner sweet tooth as Paul and Prue welcome back some of your favorite bakers for a holiday confection competition. You'll be dying to try all of these delicious creations.
Nailed It! Holiday (Dec. 7)
Hosted by the charming Nicole Byer and Jacques Torres, this holiday-themed competition once again follows bakers (whose skills leave something to be desired) as they attempt to recreate edible holiday masterpieces in the hopes of winning a $10,000 prize. So who will come out victorious? Fans will just have to tune in to find out!
Neo Yokio: Pink Christmas (Dec. 7)
Fans of the anime series will be pleased to know that Jamie Foxx, Susan Sarandon, Rashida Jones, and Jaden Smith will star in a limited edition Anti-Christmas Christmas Special that you won't soon forget.
Super Monsters and the Wish Star (Dec. 7)
This Netflix original series returns with a special holiday-themed episode that proves just what a magical time of the year Christmas can be and that any wish, no matter how big or small, can come true. First Lobo's Christmas wish comes true when his favorite cousin, Vida, arrives for a surprise visit. Meanwhile, Glorb wishes he could be everywhere at the same time, which should yield some interesting results.
Fuller House Season 4 Episode 1: "Oh My Santa" (Dec. 14)
No one knows how to celebrate the holidays quite like the Tanner/Fuller/Gibbler household. The entire fourth season will be released on Netflix starting Dec. 14, which kicks off with a Christmas episode that's sure to keep you merry all year round as romances are rekindled and a new bundle of joy is on the way.
Chilling Adventures of Sabrina: A Midwinter's Tale (Dec. 14)
Just in case you thought Sabrina Spellman's adventures were only limited to the Halloween season, Netflix will be releasing a special Christmas-centric episode that the streaming service describes in a press release as follows:
"The Church of Night, like all covens, celebrates the Winter Solstice — the longest night of the year — when families gather around the Yule Fire to sing pagan carols and tell ghost stories. But the holidays are also a time for guests and visitors — both welcome and unwelcome — you never know what might come down the chimney..."
Could some of those visitors include one or two characters from Riverdale? Interested viewers will just have to wait and see. But regardless, there's plenty to look forward to this holiday season. So sit back, relax, and let the merry streaming commence!