'Everything's Trash But It's Okay' By Phoebe Robinson & 18 Nonfiction Books To Know This Month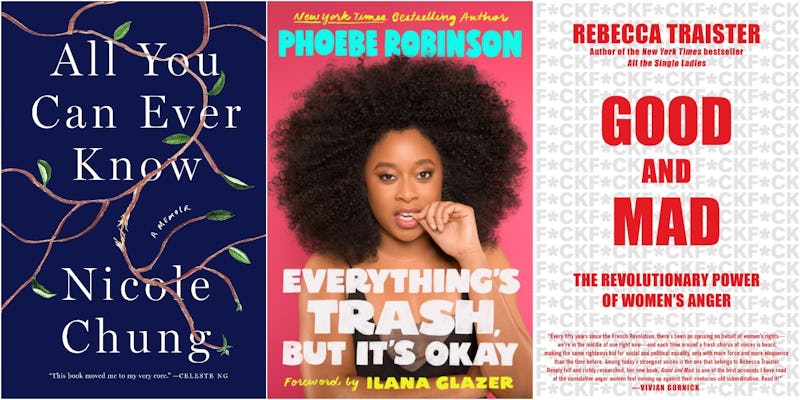 The literary gods have blessed us. Nonfiction books are coming out at a fast and furious pace in October. There will be a wave of new book releases on the first Tuesday of the month, and then more will follow at a steady, if slower, pace as it continues. We must have done something right to deserve this.
Many of October's new titles come from authors you may already know and love. Comedians Phoebe Robinson, Abbi Jacobson, and Ellie Kemper are all releasing essay collections, for example, and Michael Lewis — the journalist whose work inspired the films Moneyball, The Blind Slide, and The Big Short — is putting out his latest book. It's OK if you're not familiar, though; now is the perfect time to discover new authors.
There are some long weekends coming up this fall, so you'll hopefully get a chance to get some extra reading done. This month's sizable list could keep you occupied for a while, not that there's any rush, of course. Reading isn't supposed to be a high-stress activity, so just work on your TBR at your own pace.
Below, there are 20 nonfiction books set to hit shelves in October, for your reading consideration.