Experts Say Your Partner Won't Make These 7 Mistakes More Than Once If They Truly Love You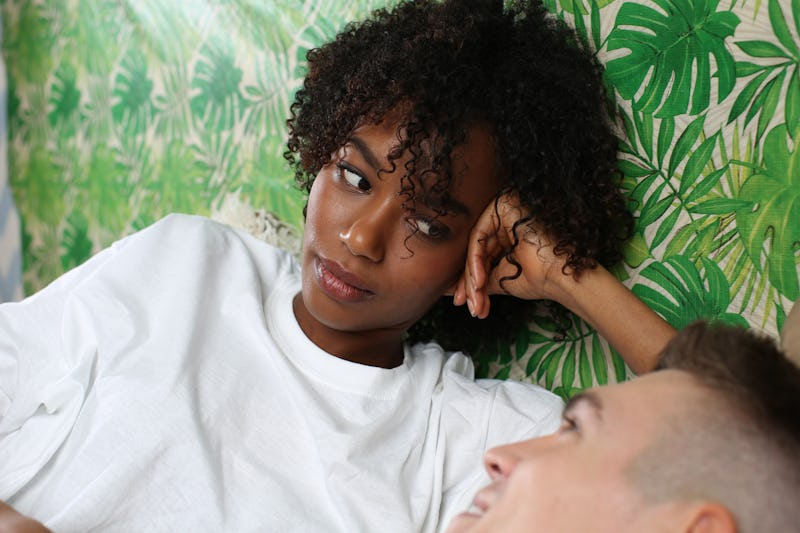 Ashley Batz/Bustle
Nobody is perfect. Because of that fact, everyone is bound to make a mistake in their relationship at some point. But there are some mistakes that shouldn't be made more than once, especially if your partner loves you the way you deserve.
According to Dr. Carla Marie Manly, clinical psychologist and relationship expert, people tend to make more relationship mistakes the longer they stay together. For instance, something super basic such as showing your partner common courtesy can drop off when you're in a solid, long-term relationship.
"So many people think that a love relationship somehow means that you can treat your partner with less courtesy than you would others in your life," Dr. Manly says. For instance, long-term couples are more prone to making relationship mistakes such as forgetting to respond to messages, saying insulting things out of "love," or flaking on dates last minute. "As a result, some partners think that it's 'OK' to repeat the same mistakes with a partner, yet they wouldn't dream of taking that attitude with a co-worker, friend, or family member," she says.
Most of the mistakes that get made in relationships are pretty forgivable. The key here is to apologize, talk it out, and of course, make the effort to never do it again. A partner who truly loves you like you deserve will be sure to learn from the mistakes below.