Facebook Is Merging Messenger, WhatsApp & Instagram Messaging — Here's What We Know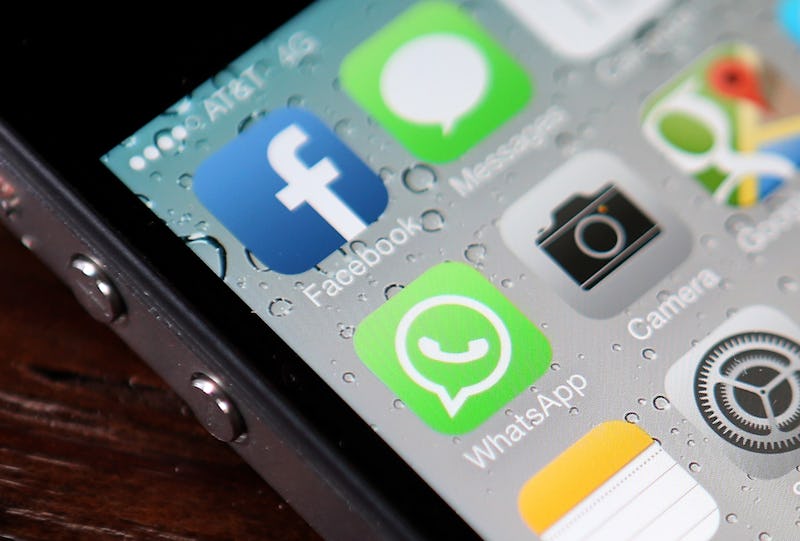 Justin Sullivan/Getty Images News/Getty Images
A Friday report from the New York Times details Mark Zuckerberg's plans to integrate the messaging services of Facebook, Instagram, and WhatsApp by the end of this year or by early 2020 at the latest. Each of the three Facebook-owned apps themselves will still operate independently, but users will be able to send messages across them. So, someone who uses WhatsApp could talk to someone using Facebook Messenger without being on the same app.
According to the New York Times, the messaging on all three apps will use end-to-end encryption, which is meant to increase privacy by making sure only those within the conversation are able to access it. Currently, only WhatsUp uses end-to-end encryption by default.
Facebook said in a statement to CNBC, "We're working on making more of our messaging products end-to-end encrypted and considering ways to make it easier to reach friends and family across networks. As you would expect, there is a lot of discussion and debate as we begin the long process of figuring out all the details of how this will work."
The New York Times reports that the merging of the services could help keep users of the apps within the Facebook world instead of using other services to message each other. For instance, if you use Facebook Messenger and your friend uses WhatsApp so you usually communicate with iMessage, this might lead you to chat over the merged Facebook and WhatsApp messaging platforms.
While the end-to-end encryption is meant to help with privacy, the NYT notes that "the changes may also raise questions of data privacy because of how user information may be shared between the services." The way that people sign up for the apps differs currently, with WhatsApp only requiring a phone number, for instance. Facebook has faced many scandals and much criticism over privacy of user data, including a recent data breach, and over the spread of misinformation. The merging of the three messengers will surely raise concerns from some users about how this fits in.
The New York Times reports that the decision to integrate the services was made by Zuckerberg and that is has caused "internal strife," because when the CEO bought WhatsApp and Instagram, they were going to remain more separate. Additionally, it will be a lot of work from a technological standpoint. NYT reported that the change "requires thousands of Facebook employees to reconfigure how WhatsApp, Instagram and Facebook Messenger function at their most basic levels."
Previously, and as reported by CNBC, one of the founders of WhatsApp told his Twitter followers to delete their Facebook accounts. In March 2018 after the Cambridge Analytica scandal, Brain Acton tweeted," It is time. #deletefacebook." Acton had left the company before this. The other co-founder, Jan Koum, left Facebook in April 2018, as reported by Tech Crunch. As for Instagram, CNBC reported that its founders, Kevin Systrom and Mike Krieger, left the company in September.
It will be a while until the integration is introduced and users can see what it's like. But considering there's around a year before that happens, there's plenty of time for more updates and changes for any of these apps in the meantime.